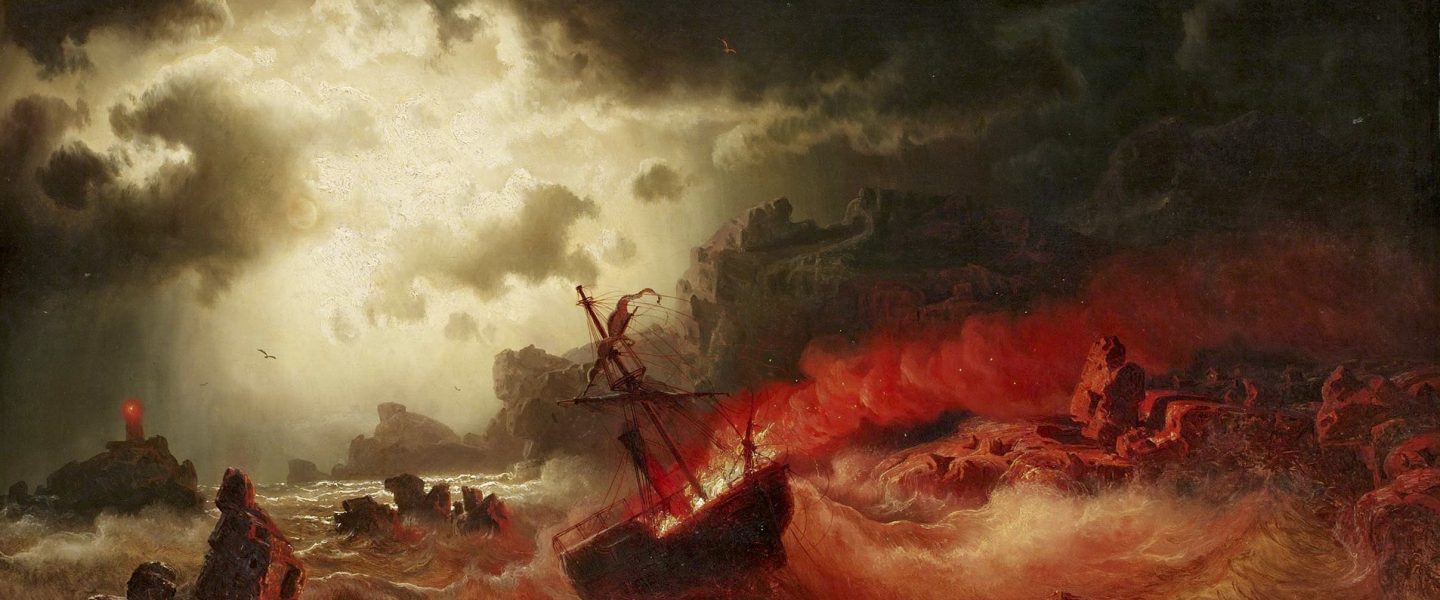 Marcus Larson, "Ocean at Night with a Burning Ship", ca 1855
Location:
A-501
Start Date:
25.11.2021
Start Time:
17:30
End Date:
25.11.2021
On November 25th at 5.30 pm, Dan Karlholm from Södertörn University will give a lecture "The Climate of Art History" at the Estonian Academy of Arts (room A-501).
Drawing on Dipesh Chakrabarty's classic essay "The Climate of History", where he argues that world history and earth history must be seen as conjoined histories, the lecture discusses art history through the lens of climate change, how our discipline is impacted by the "New Climatic Regime" and how it can contribute to ecologizing the world.
Dan Karlholm is Professor of Art History, Södertörn University. Karlholm is founder (with Charlotte Bydler and Håkan Nilsson as co-founders) of the Art History Department at Södertörn University in 2003. He is also editor of Konsthistorisk tidskrift/Journal of Art History (Taylor & Francis/Routledge) since 2009. Karlholms research interests revolve around historiography, including the history and theory of art history in Sweden, Germany and in general, as well as museum studies, visual culture studies, and the issue of temporality and contemporaneity. Research projects in recent years have dealt with contemporary art from various perspectives.
Lecture will be held in English.
Covid certificates will be checked at the entrance of the lecture hall, masks are obligatory.
Lecture is supported by the ASTRA project of the Estonian Academy of Arts – EKA LOOVKÄRG (European Union, European Regional Development Fund).