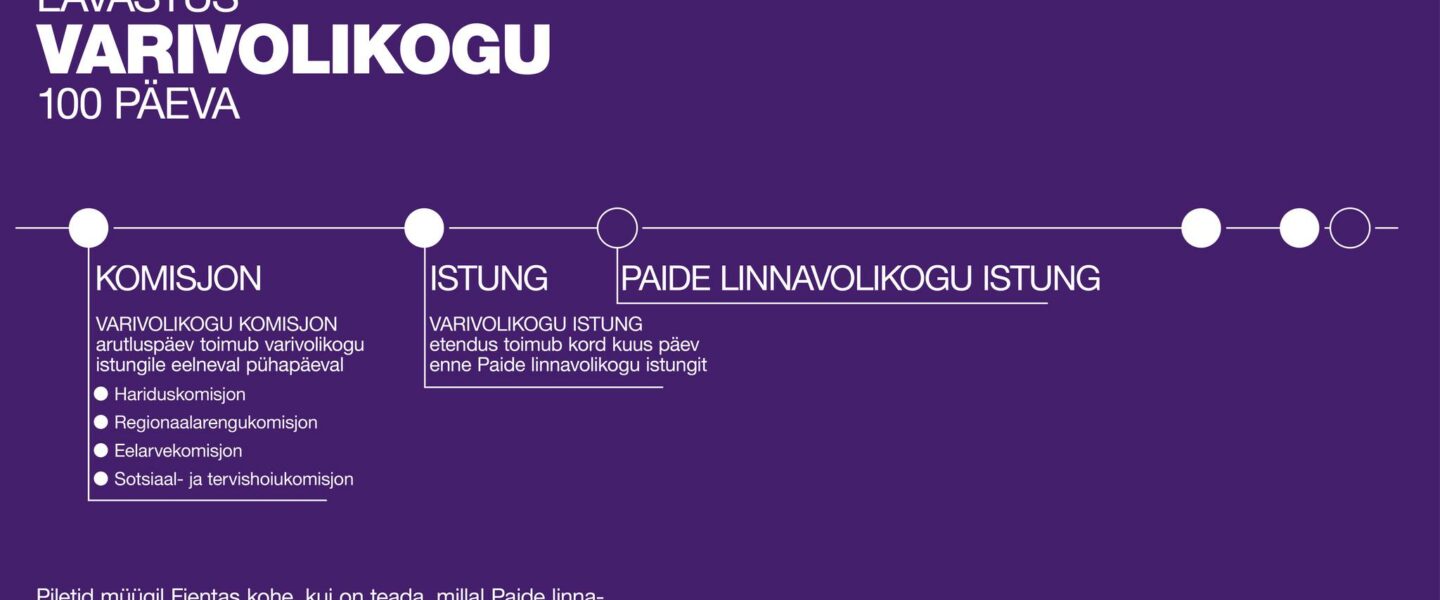 Design students at the "Shadow Council Committee Day" of Paide Theater
Location:
Paide Muusika- ja Teatrimajas
Start Date:
23.01.2022
Start Time:
10:00
End Date:
23.01.2022
Students of the Design and Technology Futures curriculum of EKA and TalTech will present the 3,000 utopias created during the autumn semester of Paide Theater on the "Shadow Council Committee Day" starting on Sunday, January 23 at 10.00 am. Guest of the day is Kersti Kaljulaid.
Utopias were designed with locals and people from Paide using a variety of co-design methods. In shaping the future, the problems were approached from different possibilities and four different scenarios were created:
1) how we eat in the future
2) how we plan the city and the community together with the vision
3) how we learn and
4) how we perceive time.
SCHEDULE:
10–11.30 – TalTech and EKA Design and Technology Futures students present the utopia of a small town they have created
11.30-11.45 break
11.45–12.45 Kersti Kaljulaid talks about her experiences with local governments
12.45-13.30 noon
13.30–16 Discussion rounds "Five actions that bring us closer to the utopia of a small town, but which do not require an additional 10 million in the city budget, but the joint contribution of the community"
The course is supervised by Martin Pärn, Francesco Martinez and Ruth-Helene Melioranski.
"Shadow Council Committee Day" is a discussion day on Sunday dedicated to the meeting, during which the shadow commissioners discuss all the topics that reach the city council in Paide. Each committee meeting will be opened by one expert's insight, followed by a public hearing open to all those present.
More information on Facebook
Team AEGLA
Leaving calendars and rushing behind, we make room for action and different time rhythms. A system that takes into account and combines different tempos supports an environment where time is a value and its enjoyment is essential.
Team VISIONARY
A concept created to intensify the visions of Paide through interactive experiences
Team PARENG
The method of acquiring knowledge for a practical future
What would happen if the traditional upper secondary school system no longer existed and young people could build their own curriculum based on individual characteristics? "Pareng" introduces a vision of the future of the method of acquiring knowledge, in the development of which the young people of Paide participated.