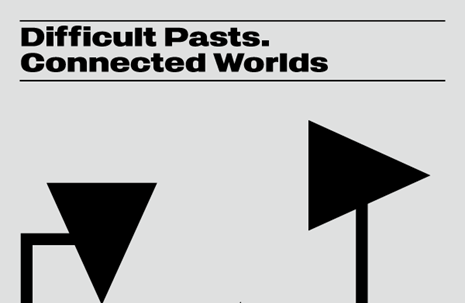 "Difficult Pasts. Connected Worlds" in Lithuanian National Gallery Rahvusgaleriis
Location:
Leedu Rahvusgalerii
Start Date:
29.04.2022
End Date:
28.08.2022
Difficult Pasts. Connected Worlds
With the beginning of Russia's war in Ukraine, the past has returned in Eastern Europe, changing from something distant into a present-day disaster for millions of people. The invasion that started in 2014 with Crimea, Luhansk and Donetsk was often dismissed by the international community, but it has now grown into a situation that is affecting the whole world. This war hits Eastern Europe most alarmingly, reviving many silences, unhealed wounds and unprocessed memories of the totalitarian past.
We are used to thinking about past times through the lens of national histories, with their selective, smoothed and linear narrations, instead of the plural, messy and nonlinear stories shared in daily life. The difficult sides of these histories have often been neglected; instead, comforting stories are told that stress positive narratives and ways of overcoming challenges. This exhibition brings together difficult and often-silenced aspects of pasts that include violent conflicts, traumatic losses and their long-term legacies. The difficult pasts addressed here involve nationalist and communist regimes, recent warfare and histories of colonialism, the uneasy balances between modes of survival and collaboration and the ongoing specificities of post-soviet societies coping with the shadows of the past.
 Difficult Pasts. Connected Worlds includes works by artists from the three Baltic countries, Ukraine, Poland, Finland and the Netherlands. The experiences the works evoke are ones that are often forgotten or ignored, excluded from official histories. Artists included in the exhibition narrate those experiences through individual stories, while evoking broader layers of cultural memory. What is the place of these stories in the present? How could we integrate them in our understanding of history? What do they change in our perception of the world around us? Overcoming local and national borders, the exhibition calls for reflection on the relationships between difficult pasts and their impact today through the perspective of a shared history-opening dialogue, forging connections and foregrounding solidarities between the different difficult histories that are often perceived as incompatible or in competition with each other.
The exhibition was first shown in 2020 at the Latvian National Museum of Art in Riga, as part of Communicating Difficult Pasts, an international project which engages with the uncomfortable and often forgotten sides of history in order to understand their influences in the Baltic region and neighboring countries. The project has fostered collaboration and synergy between artists, curators and researchers who seek new approaches and means to study difficult legacies and to overcome their omission. The current exhibition is organized within the framework of the project From Complicated Past Towards Shared Futures, which is a collaboration between the Latvian Centre for Contemporary Art in Riga, the National Gallery of Art in Vilnius (Lithuanian National Museum of Art), OFF-Biennale in Budapest, Muzeum Sztuki in Lodz, and Malmö Art Museum. The project seeks to explore and communicate the entanglements of past and present, and is searching for new ways how art and culture can raise awareness of these issues for the wider public and influence current realities.
Curators: Ieva Astahovska, Margaret Tali, Eglė Mikalajūnė
Artists: Anastasia Sosunova, Eléonore de Montesquiou, Jaana Kokko, Laima Kreivytė, Lia Dostlieva & Andrii Dostliev, Matīss Gricmanis & Ona Juciūtė, Quinsy Gario & Mina Ouaouirst, Paulina Pukytė, Ülo Pikkov, Vika Eksta, Zuzanna Hertzberg
Exhibition design: Jonas Žukauskas
Graphic design: Alexey Murashko
Organized by: Latvian Center for Contemporary Art, National Gallery of Art (Lithuanian National Museum of Art)
The project is financed by Lithuanian Council for Culture
Supported by: European Union Programme "Creative Europe", Ministry of Culture of the Republic of Latvia, Cultural Endowment of Estonia, Frame Contemporary Art Finland, Nordic Council of Ministers, Mondriaan Fund, Fundermax, Exterus
Media sponsor: lrytas.lt