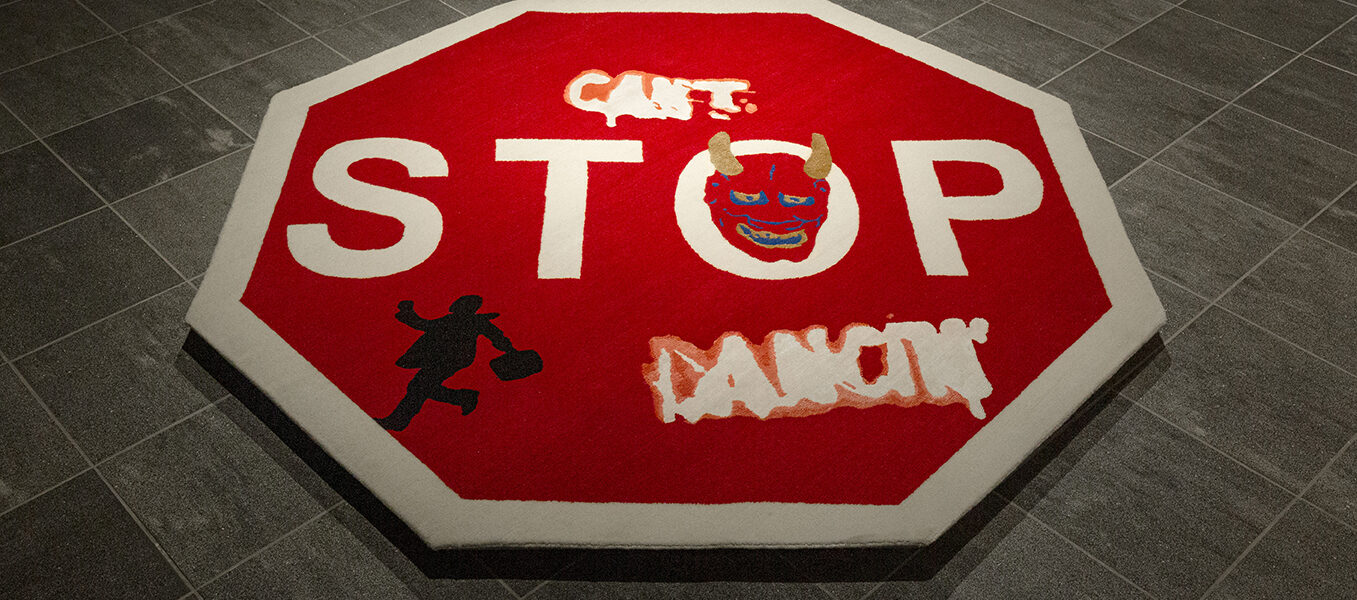 Krista Leesi, CANT STOP DANCIN' Photo by Hedi Jaansoo
Location:
Sienkiewicza 44, Lodž, Poola
Start Date:
09.10.2022
End Date:
31.12.2022
Estonia will be represented at the 4th Triennial of Young Textile Art in Lodž (YTAT) by EKA textile artists Helena Kisant, Anni Kivisto and Krista Leesi.
As many as 18 art schools from 11 countries responded to the invitation of the Strzemiński Academy of Fine Arts in Lodz: Sweden, Estonia, Finland, Lithuania, Japan, USA, Czech Republic, Slovakia, Romania, Slovenia and Poland. Students and last-year graduates of these schools will present the most interesting realizations of the past three years during the competition exhibition.
EKAt on esindamas 3 autori tööd: 
Helena Kisant "skin of nature"
Design Faculty Textile Design, second year BA 2021/2022
Tutors: Krista Leesi, Piret Valk
Anni Kivisto "Crossing Everyday Life and Creative Process: Handmade Rug in Punch Needle  Technique"
Design Faculty Textile Design, Master's Programme Graduate  2020/2021
Tutors: Taavi Hallimäe, Johanna Ulfsak
For the first time, an element of the event will be the YTAT MENTORS exhibition, showcasing the works of academic teachers from the art academies invited to participate in the competition. 
In this category, the work "CANT STOP DANCIN'" by Krista Leesi, assistant professor of EKA Textile Department, is on display.
The exhibition will be open from October 9th to December 31st 2022 iat the City Art Gallery in Lodž, 44th Sienkiewicza Street, Poland.