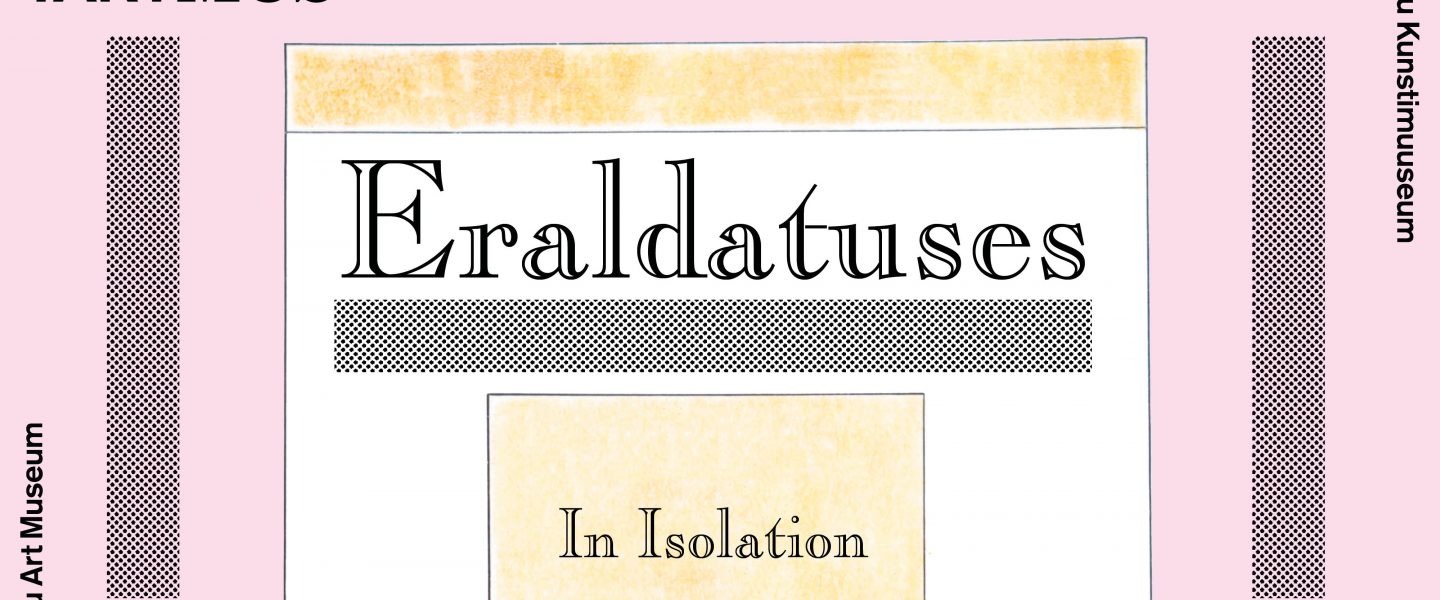 Start Date:
15.05.2021
End Date:
27.06.2021
On 15 May, the exhibition "In Isolation", curated by the master's students of the Estonian Academy of Arts, will open in the Tartu Art Museum. It uses the motif of looking out of a window to examine the isolation experienced in different eras and in different locations. The exhibition brings together the internationally renowned artist Ilya Kabakov and the oeuvre of the Estonian classic masters Ülo Sooster, Jüri Arrak, Karl Pärsimägi, Nikolai Kormašov, Andres Tolts, Ilmar Malin and Kai Kaljo. The exhibition will remain open until 27 June.
The central artwork and conceptual starting point of the exhibition "In Isolation" is Ilya Kabakov's visual narrative "The Looking-out-the-Window Arkhipov", which is about a character named Arkhipov who is hospitalised; isolation and loneliness have an increasingly devastating effect on his mental condition.
Last spring, we unexpectedly found ourselves in a situation that is reminiscent of Arkhipov's. Isolated inside the four walls of our homes for an unknown length of time, we at first enthusiastically followed the random passers-by and everyday situations from our windows, but as time passed and loneliness intensified, windows became the border between isolation and freedom. Windows not only showed what was visible, but in them were also reflected our dreams and yearnings.
The curators of the exhibition invite visitors to look out of the window together with the artists and to contemplate this unique time in history when in a weird way isolation has become the thing that unites us all and maybe manages to do so in a more personal manner than any situation ever has.
Curators: Signe Friedenthal, Reigo Kuivjõgi, Eerika Niemi, Jelizaveta Pratkunas, Kerly Ritval, Jelizaveta Sedler and Mae Variksoo
Team: Richard Adang, Nele Ambos, Indrek Grigor, Mare Joonsalu, Margus Joonsalu, Hanna-Liis Kont, Kristlyn Liier, Katrin Lõoke, Kadri Mägi, Julia Polujanenkova, Anti Saar, Kristel Sibul, Peeter Talvistu and Ago Teedema
Graphic design: Laura Pappa
Works from the Tartu Art Museum, the Art Museum of Estonia and the artist Kai Kaljo
Supporters: Cultural Endowment of Estonia, Estonian Academy of Arts, Krisostomus, Hektor Light and Peaasi.ee
Additional information: https://tartmus.ee/naitus/eraldatuses/