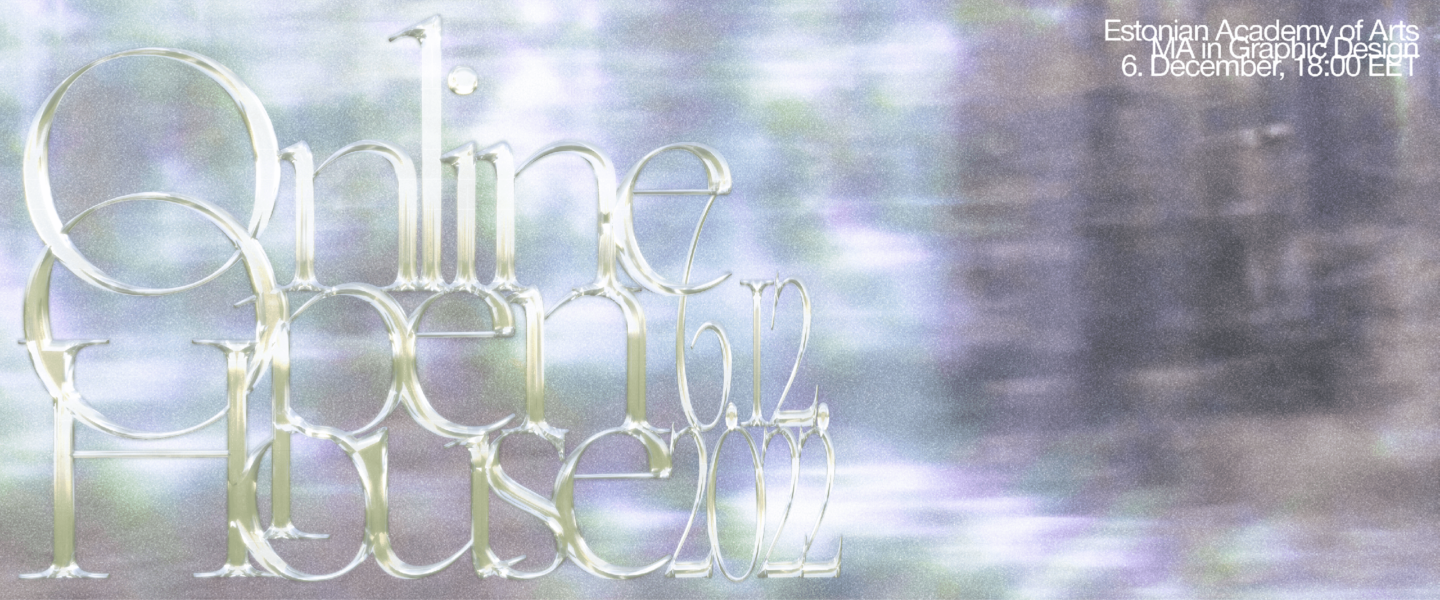 Location:
Zoom
Start Date:
26.01.2023
Start Time:
18:00
End Date:
26.01.2023
MA in Graphic Design
Online Open House
Thursday, 26 January 2023, 18:00–19:00h EET (local Estonian time)
We invite prospective students to join our Online Open House on Thursday, 26 January 2023, 18:00–19:00h EET. This will be an opportunity to hear more about the program, and ask questions. The event will be hosted by Sean Yendrys (current Head of Curriculum) and Rita Davis (current 2nd year MA student).
To register please fill in this form:
https://forms.gle/YH7QoScsbGEfEXAAA
Please register by Monday, 23 January, 18:00h.
A zoom-link will be e-mailed out to all registrants two-hours before the start of the event.
More information about Graphic Design MA programme. Admissions period: 1 Feb – 6 March 2023.
The visuals for the Online Open House are by 2nd year MA student Gréta Þorkelsdóttir.