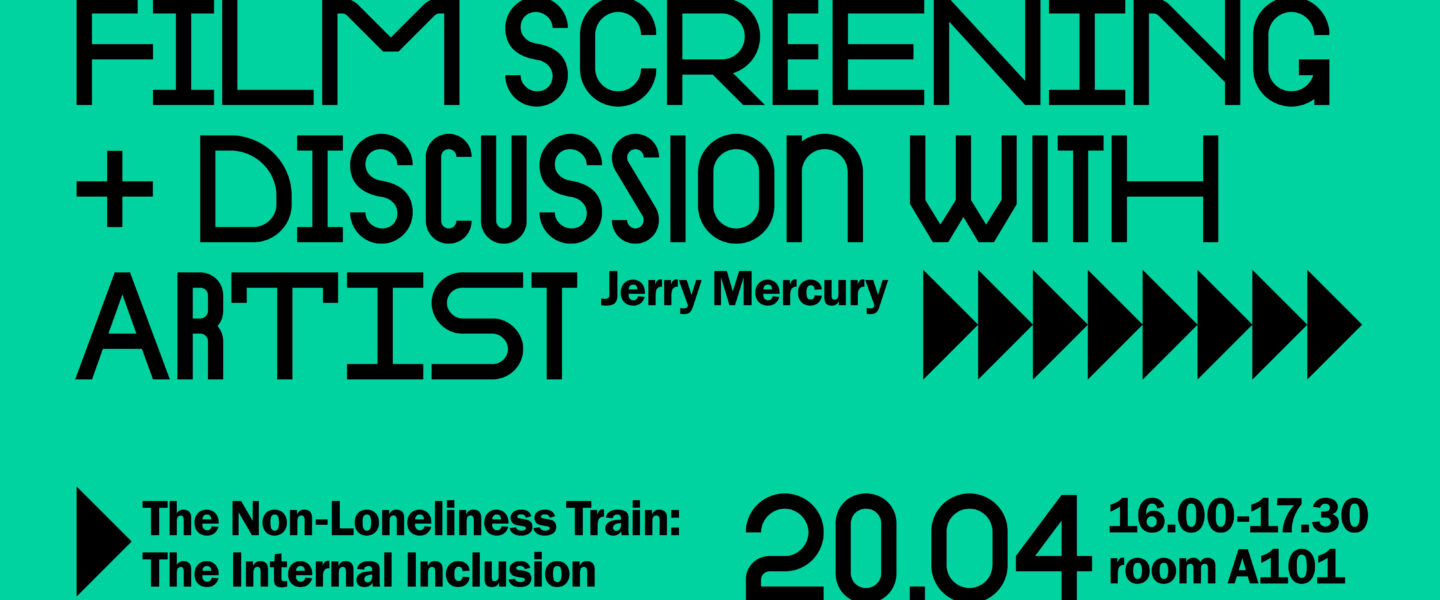 Jerry Mercury presents: "The Non-Lonelineness Train"
Start Date:
20.04.2022
Start Time:
16:00
End Date:
20.04.2022
On Monday, April 20, at 16:00, artist Jerry Mercury will screen his video work "The Non-Lonelineness Train" at the Estonian Academy of Arts auditorium room A-101, following there will be an artist discussion lead by Ryan Galer. 
Dedicated to the advocacy of neurodivergent people, the film provides an insight into Jerry Mercury's experience of neurodivergence. Fluctuating between meditation and reflection, interview and autobiography, metaphor and reality, the film resists exclusive rationality, offering a deeper and more nuanced portrayal of identity.
The film is in Russian with English subtitles. (30 minutes)
Jerry Mercury is a Russian non-binary transgender neurodivergent self-advocate, poet, musician, artist, filmmaker, and blogger. In The Non-Loneliness Train, theater director Boris Pavlovich interviews Jerry, who welcomes the viewer to step into the shoes of a neurodivergent person in today's Russia.