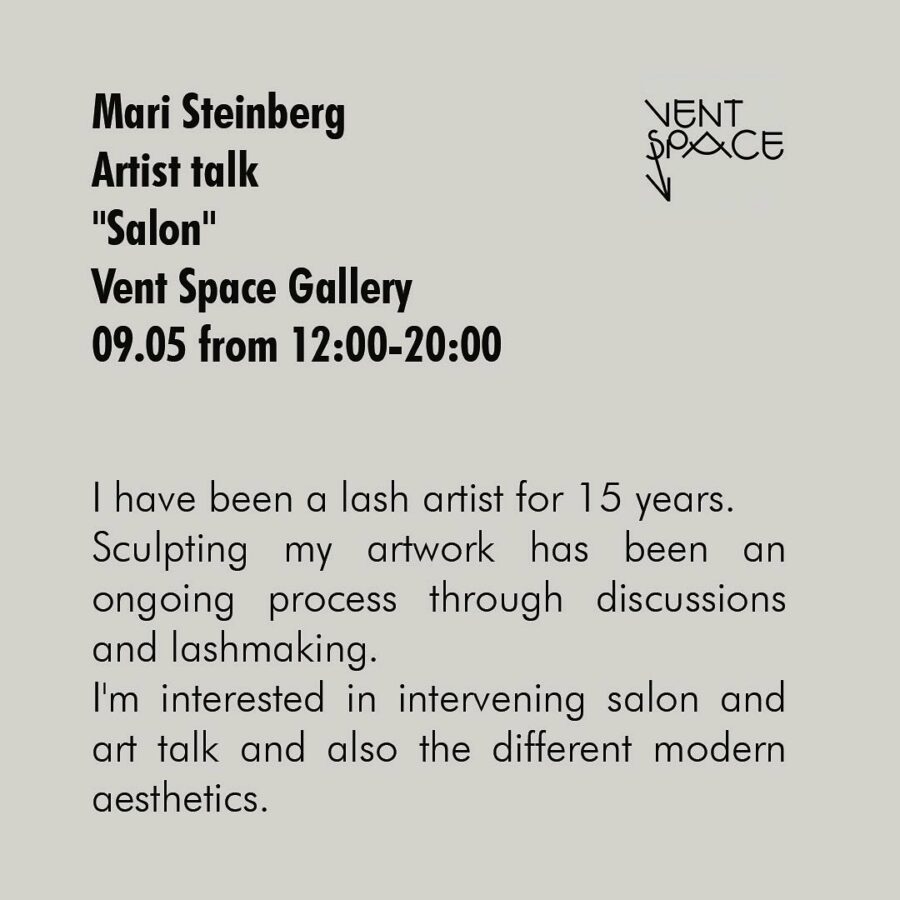 Location:
Vent Space
Start Date:
09.05.2023
Start Time:
12:00
End Date:
09.05.2023
"Salon"
Vent Space Gallery
09.05 from 12:00-20:00
I have been a lash artist for 15 years.
Sculpting my artwork has been an ongoing process through discussions and lashmaking.
I'm interested in intervening salon and art talk and also the different modern aesthetics.