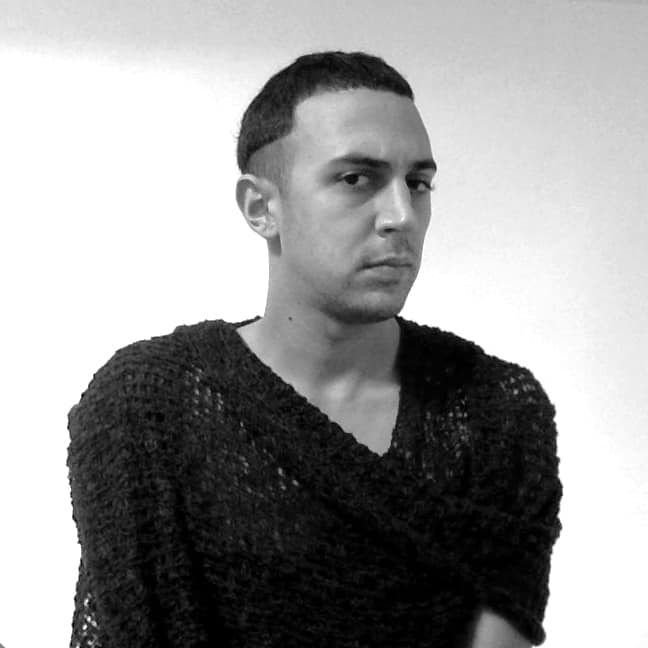 Location:
A501
Start Date:
28.11.2018
Start Time:
17:30
End Date:
28.11.2018
"Art Direction and Fashion Communication: Post Truth – Addressing New Form of Authenticity"

The question that always remains the same is "What is the key to success in business of fashion?". Fashion is inevitable – it's everywhere and has a part in everything around us. But what are we able to see in the bigger picture and in the end: what do we want to see? We have ideas, creativity, knowledge of craftsmanship and even knowledge of branding. But usually they are all theoretical facts that don't create the expected results. How to see the bigger picture and turn it into successful reality?

WE PRESENT: POLIMODA tour in the Baltic countries and for the first time ever open lecture of POLIMODA representatives in Tallinn in the Estonian Academy of Arts! Polimoda is a highly prestigious international institute of fashion, which according to international ratings ranks as nr1 fashion institution in Italy and 5th in the world. Don't miss a chance to hear international fashion expert Marco Bartolucci together with Lithuanian fashion industry professional Marija Palaikyte.

The content of the lecture invites you to experience new way of understanding fashion and includes most recent knowledge of global fashion industry, art direction and fashion communication.
This event is the opportunity to learn from the experience of internationally successful experts, both in theory and most valuable practical knowledge.  

PROGRAM:
Marija Palaikyte: "Business of Fashion: Beyond Knowledge"
Introductional presentation based on the understanding of global fashion system and contemporary approach to culture, fashion and the success in creative industries.

Marco Bartolucci: "Art Direction and Fashion Communication: Post Truth – Addressing New Form of Authenticity"
Vide spectrum lecture, based on international experience in understanding fashion phenomena, fashion anthropology and how this knowledge should be translated into practice in fashion communication.

CONTENT:
– Contemporary consumer – anthropological approach
– Connecting with the audience to a deeper level: what if truth and transparency are not enough anymore
– Diversity as normality: when allegiances and differentiations become key role in aesthetics and communication
– Embracing new forms of iconographical and iconoclastic spirituality: the ability to broaden up all the discussions around beauty, ethic, aesthetics, disrupting the concept of right or wrong

Duration of the event: 1,5 hour + questions
Organizers of the event: Marija Palaikyte, POLIMODA
Partners: EKA

About the lecturers:
Marija Palaikyte: fashion trend forecaster, organizer of "Men's Fashion Week" in Lithuania, author of radio talk show "mission of fashion with Marija Palaikyte", lecturer, fashion writer. From the beginning of her career she is successfully growing new alternative understanding of fashion phenomena and fashion anthropology in the local society. For the past 5 years Marija is organizing various fashion businesses oriented events both in academic and commercial fields. Marija Palaikyte believes that there can't be limits for dreams same as for goals. The key to success is sincere passion for life, wide global view on cultural climate and constant investment into personal experience. "Fashion is not only a charming, glamorous institution – it is and it must be valued as a unique sociocultural phenomena. But as to truly understand the unseen depth of this phenomena  we have to look through way wider spectrum" – says Marija and invites to experience a new way of understanding fashion.

Marco Bartolucci: fashion trend forecaster, lecturer in POLIMODA international fashion institute. Marcos unique approach to fashion was noticed in the early stage of his studies. He got not only noticed but eventually earned respect of the colleagues that brought him straight to the position in academic field as a lecturer in the prestigious institute – POLIMODA. "I have always been a person viscerally impassioned by every form of human expression. I believe that the film rouge that has traveled through my life, and continues to do so, has been the extreme interest and curiosity of understanding how man can shape, concretize, materialize and translate his own interiority – that is through the art, music, fashion, literature. I work and research with a phenomenological  approach combined to a deep psycho-sociological research structure in the field of cross-cultural and countercultural fashion and human manifestation. Working with the intersections among every human visual expression and representation (fashion, art, photography, cinema….) therefore among all the topics related to the research field the deepest focus is about the formation of the subjectivity and the role of the body, the post-human interactions within the real/unreal dichotomy, psychoanalysis and fashion, construction and de-construction of human expressions, contemporary ritualism and liminal events." With this description Marco Bartolucci creates a unique intrigue about the upcoming lecture and leaves open space for creative thinking and interpretation.