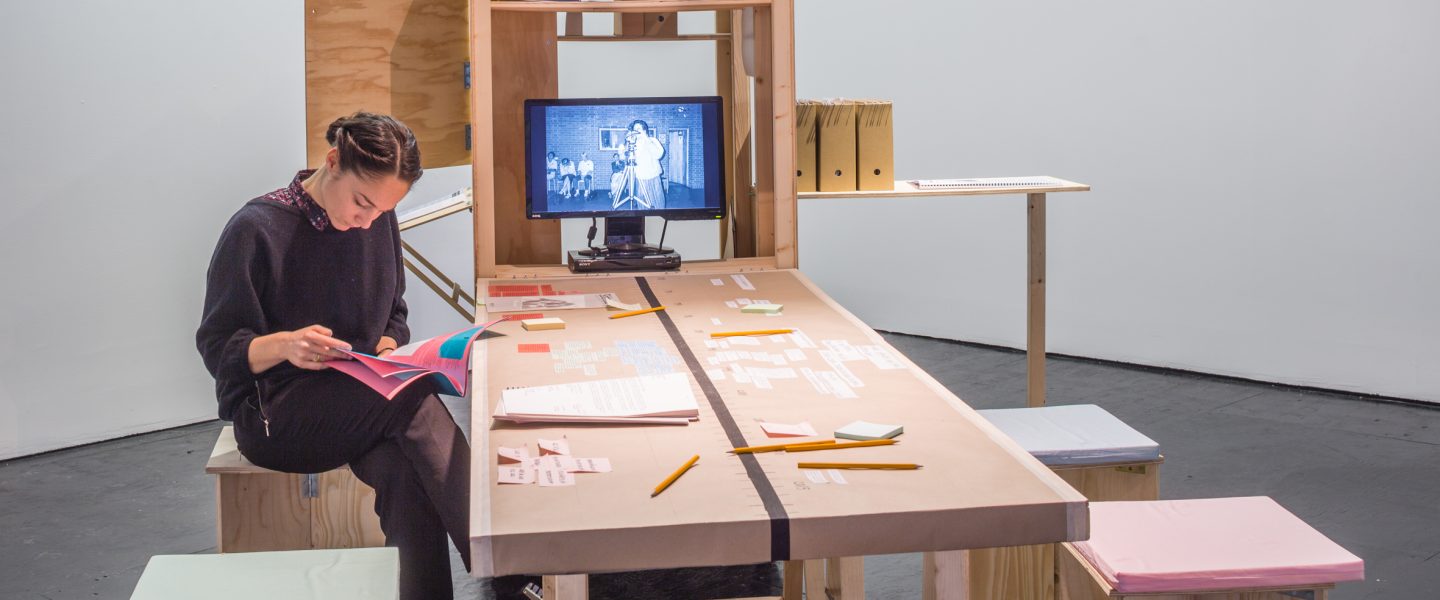 Location:
EKA suur auditoorium A101/EKA main hall A101
Start Date:
07.11.2019
Start Time:
18:00
End Date:
07.11.2019
Aesthetics, spatial practices and the 1980s neoliberalization: Open Lecture by Helena Mattsson
The first lecturer of the Open Lecture Series this autumn will be Helena Mattsson, Professor in History and Theory at KTH School of Architecture. In her lecture The Politics of the Archive: Aesthetics, spatial practices and the 1980s neoliberalization, she sets the historical foundation for our neoliberal and capitalist cityscape. Mattsson will be stepping on the stage of the main auditorium of the new EKA building on the 7th of November at 6 pm.
Helena Mattsson is Professor in History and Theory of Architecture at KTH School of Architecture. She is the co-editor of Swedish Modernism: Architecture, Consumption, and the Welfare State and the forthcoming Neoliberalism on the Ground: Architecture and transformation from the 1960s to the present. She is a member of the editorial board of Journal of Architecture. Her research deals with the 20th century theory on welfare state architecture and contemporary architectural history with a special focus on the interdependency between politics, economy and spatial organizations. Another focus for the research is methods of historiography, and investigations into participatory history writing.
Today's social and political landscape of the welfare state is in a period of radical transformation, a process often labeled as neoliberalization. The role architecture and spatial practices play in this landscape have radically changed, with the separation between spatial dimensions and the administrative state apparatus. This shift calls for new conceptualizations of architecture as a discipline and how it operates. Her lecture discusses the contemporary architectural history of neoliberalization and revisits the archives of the emerging constellations of spatial practices and politics in the 1980s.
The Faculty of Architecture of the Estonian Academy of Arts has curated the Open Lectures on Architecture series since 2012 – each year, a dozen architects, urbanists, both practicing as well as academics, introduce their work and field of research to the audience in Tallinn. All lectures are in English, free and open to everyone.
The series is funded by the Estonian Cultural Endowment.
Curators: Sille Pihlak, Johan Tali