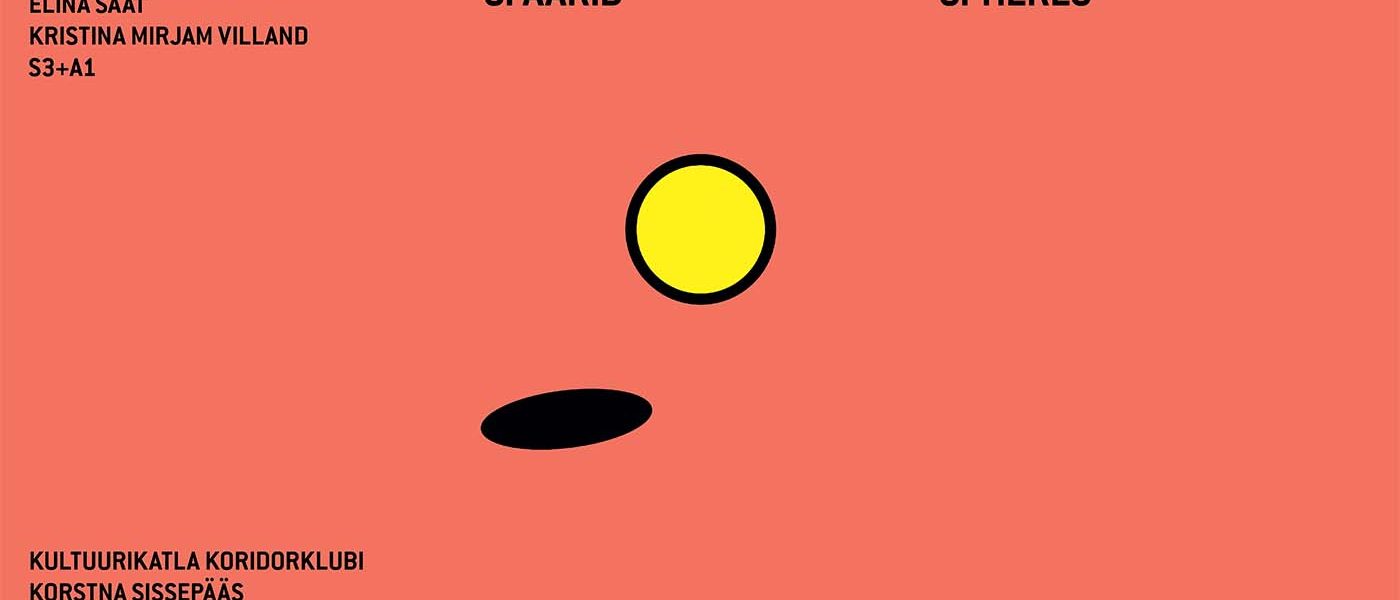 Location:
Kultuurikatla koridoriklubi
Start Date:
06.10.2022
Start Time:
18:00
End Date:
06.10.2022
Since 1998, the Tallinn Print Triennial has been accompanied by young artists' exhibitions. Spheres is the youth exhibition of the 17th Tallinn Print Triennial. Its aim is to study the contemporary human condition through the conceptual metaphor of a sphere. Philosopher and cultural theorist Peter Sloterdijk claims that spheres are hybrid and symbolic realities created by humans from whatever is ready to hand. They are spaces of coexistence that enable humans to exist as humans. All human life proceeds within membranes that provide meaning and immunity.
There are three types of spheres. Bubbles are microspheres and the smallest units of social existence. They are constituted by dyadic relationships between two entities. Globes are all-encompassing macrospheres that seek to unite all individual differences. Foam is the fragile and layered aggregate of vertically and horizontally contiguous bubbles that are characterized by co-fragility—if one bubble bursts, it affects all its neighbors.
The youth exhibition will take place in two parts. The second part will open at the Corridor Club of Kultuurikatel on the 31st of May at 6 PM and will remain open until the 16th of July. Participating artists— Valentin Alizer, Ann Pajuväli, Mark Antonius Puhkan, Irma Isabella Raabe, Kadi Reintamm, Elina Saat, Kristina Mirjam Villand and S3+A1 (Delija Thakur, Helga Aliis Saarlen, Elise Roos ja Patrik Olejňák). The exhibition is curated by Eve Kask and Oliver Laas. The exhibition designer is Delija Thakur, graphic designer is Kerli Virk.