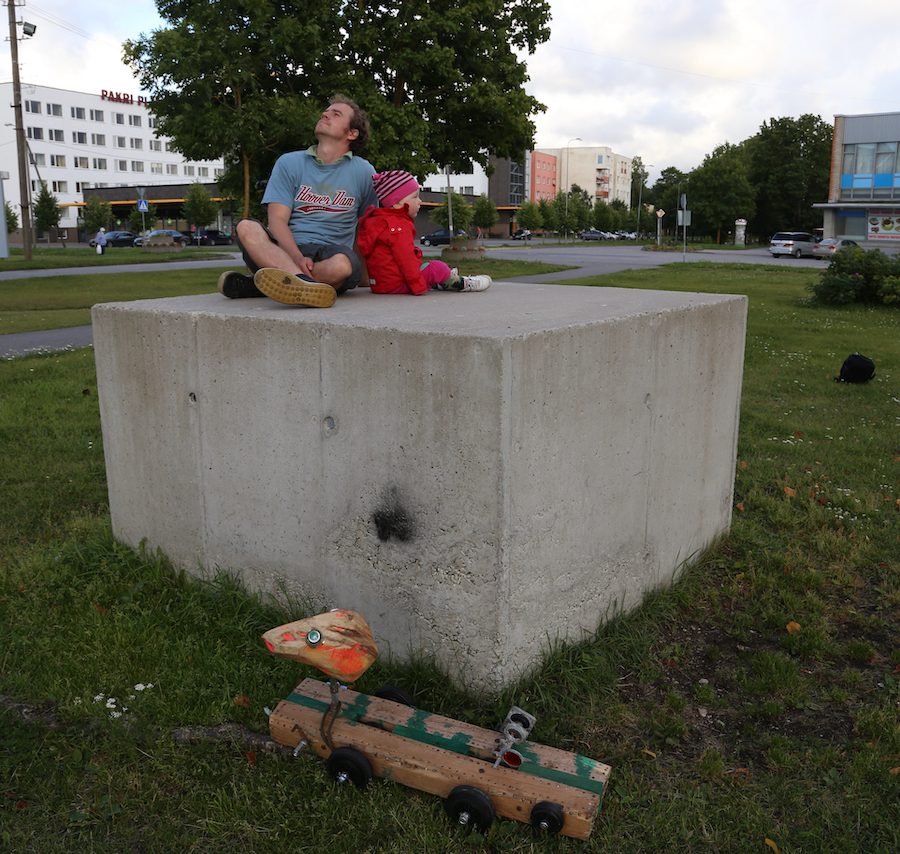 Location:
EKA, ruum A101
Start Date:
13.12.2021
Start Time:
10:00
End Date:
13.12.2021
Rait Rosin, PhD student of the Estonian Academy of Arts, curriculum of Art and Disain, will defend his thesis "Social Art as the Source for Changing Social Norms: Artists' and Art Viewers' Expectations in Estonian Small Towns" ("Sotsiaalne kunst kui ühiskondlike normide kasvulava: kunstnike ja kunstipubliku vastastikused ootused Eesti väikelinnades") on 13th of December 2021 at 10.00 at Põhja pst 7, room A101.
Limited number of audience can participate on-site, please register HERE
Please provide certificate of vaccination or recovery from COVID-19.
The defense will be held in Estonian.
Supervisors: Dr. Raivo Kelomees (Estonian Academy of Arts), Dr. Margus Vihalem (Tallinn University)
External reviewers: Dr. Heie Treier (Tallinn University), Dr. Elo-Hanna Seljamaa (University of Tartu)
Opponent: Dr. Heie Treier
The increasing interest in Estonian art scenes outside of Tallinn necessitates careful and critical discussion. Rait Rosin's PhD dissertation investigates regional gallery spaces and local people attitudes toward art activities in their communities. The reader will have a better grasp of Estonia's diversified creative scene and society-driven cultural shifts. The comparison provides an overview of the precision of the regional differentiations of the six Estonian small towns: Paldiski, Haapsalu, Valga, Võru, Rapla, and Rakvere by comparing the various regional characters and as well six local art galleries. In comparison, the audience of town galleries and artist interviews demonstrate how each party sees local art. The research looks into Estonian small-town initiatives to communicate with small towns, parallels and examples of artists activities, who had exhibitions in local galleries during the years 2010–2017. The author of the thesis interprets the artistic expressions of the participants as acts of cultural communication of the centre and the periphery polarities. Nonetheless, because the expectations of small towns have to implement for their organised events, the contribution of artists is calculated based on their effect on the surrounding areas. On the one hand, the dissertation is a reflection of Rait Rosin's own artistic practice while he depict themes for the artworks, while also analysing his own position as artist researcher. Dissertation In the other hand, is classified as discourse, with engaged art as one of the socially active solutions. According to the philosophers such as John Dewey, Jacques Rancière and others, local interest and activity-binding solutions may assist artists. As a result, the local cultural scene may have established a field of meaning construction that aids to integrate various groups into the community. The PhD thesis focuses on local people waiting for artists and visiting artists' assessments of Estonian small-towns in creative chores and art creation, often due to a lack of expert criticism and the location of the art.
Members of the Defence Council: Dr. Liina Unt, Dr. Anu Allas, Prof. Kirke Kangro, Dr. Kärt Ojavee, Dr. Kristina Jõekalda, Prof. Indrek Ibrus
Please find the PhD thesis HERE