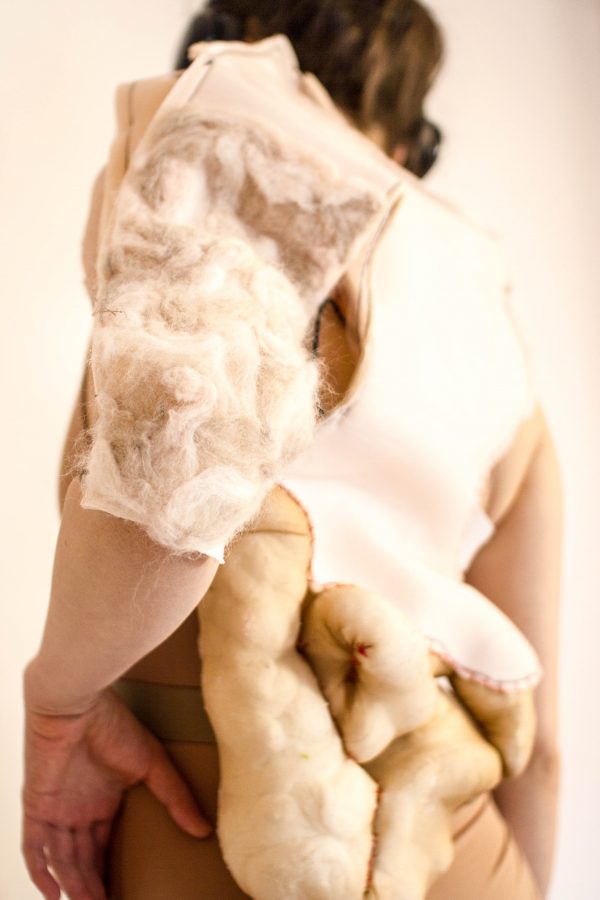 Location:
Zoom
Start Date:
14.05.2021
Start Time:
15:00
End Date:
14.05.2021
Pre-reviewing of Art and Design PhD student Dila Demir's first design case-study "SQUEAKY/PAIN" will take place via Zoom on Friday, May 14th at 15.00.
Case-study "SQUEAKY/PAIN" is part of the artistic doctoral thesis of Dila Demir.
Please register for the pre-reviewing HERE
Peer Reviewers: Dr. Danielle Wilde and Dr. Claudia Núñez-Pacheco
Supervisors: Dr. Nithikul Nimkulrat and Dr. Kristi Kuusk
Online Exposition "SQUEAKY/PAIN": https://dilademir.com/PhD-Porjects
Dila is a Ph.D. student at the Estonian Academy of Arts. She is working in the field of interactive textiles, bodily engagements, soma design, and somaesthetics. She will be presenting her first case study on the 14th of May. Her first design case titled "SQUEAKY/PAIN" is an inquiry into the possibilities of wearable interactive textiles to facilitate somaesthetic awareness through movement-based bodily interactions. The project utilizes bodily disturbances as a design material for bodily engagements, specifically, pain is adopted as a bodily disturbance in this design case. "SQUEAKY/PAIN" is the name of the interactive wearable artifact that externalizes pain by mimicking its qualities. With this project, Dila is exploring the ways of promoting somaesthetic awareness via sensory bodily interactions by mimicking the pain experience. The research question of the project is:
How pain can be externalized through interactive textiles and how interactive textiles that externalize pain can facilitate somaesthetic awareness?
In addition to the peer review event, Dila is presenting her work in a form of online exposition (https://dilademir.com/PhD-Porjects). In this online exposition, you can explore the research and design process, and findings of her study.