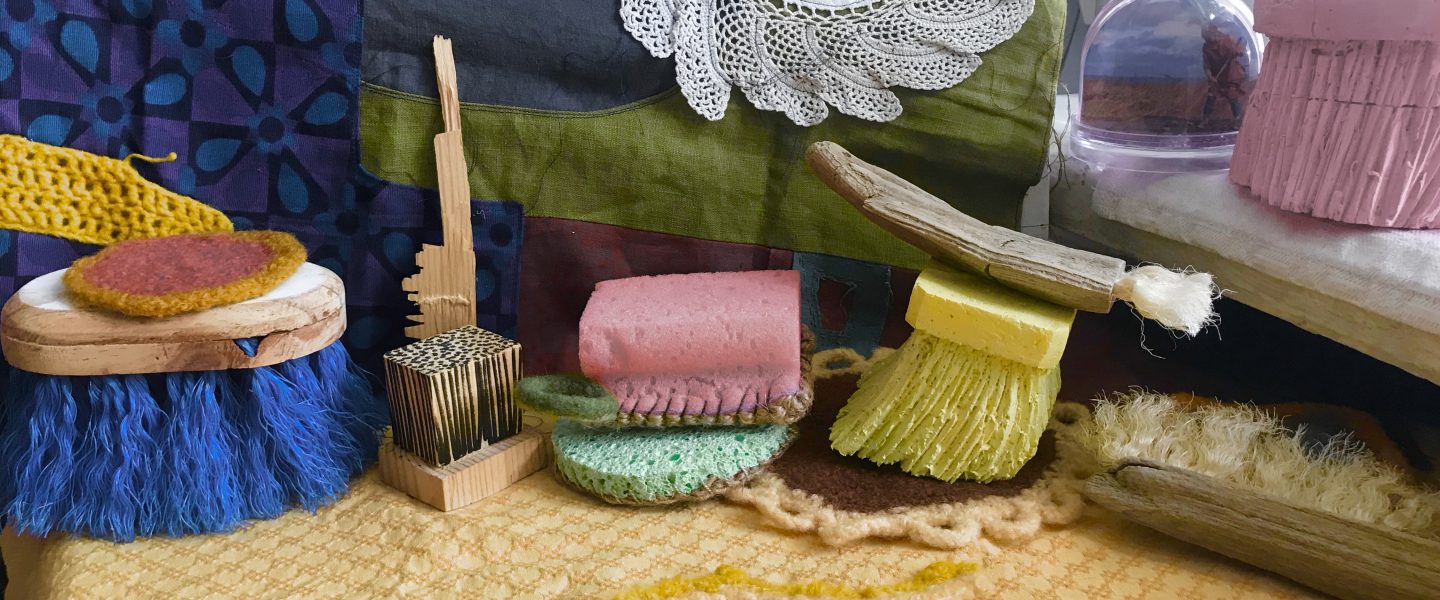 Location:
Tartu Kunstimaja, Väike saal
Start Date:
19.08.2020
Start Time:
15:00
End Date:
19.08.2020
On Wednesday, August 19th at 15:00, pre-reviewing of Art and Design programme PhD student Ulvi Haagensen's exhibition "From the Archive: a Collection of Funny Things" will take place at Tartu Art House Small gallery. Exhibition is part of the artistic (practice-based) doctoral thesis of Ulvi Haagensen.
Supervisors: Dr Liina Unt, Jan Guy (The University of Sidney).
Pre-reviewers of the exhibition: Villu Plink and Ester Bardone
The exhibition is open from 30 July to 23 August 2020.
This exhibition is by imaginary artist, Olive Puuvill, who creates work in the manner of a bricoleuse, cobbling, tinkering and using whatever is close at hand. In her latest work she combines patterns, lines, textures and light to create an installation where objects, situations, materials and ideas are juxtaposed in a slightly chaotic arrangement, but one that nonetheless has a logic of its own. All this bears the traces of her intentions, aims and ideas as physical evidence of the working processes where Olive's everyday life clashes, meets and melds with her art practice.
Ulvi Haagensen's doctoral research is about the line between art and everyday life. By merging a multi-disciplinary art practice that combines installation, sculpture, drawing, performance and video with everyday experiences – mainly cleaning, one of the more mundane aspects of everyday life – she works across and along the lines between everyday life and art to discover the lines, overlaps and boundaries between art and the everyday.
Together with three imaginary characters and using an autoethnographic approach that includes the methods, tools and attitudes of an artist who uses 'what is at hand' and 'makes do'she uses the everyday, not only for inspiration, but also materials, tools and techniques.
As her characters move between their roles and various places of work and everyday life, they explore notions of the everyday and the specialness of art, especially from the viewpoint of an artist for whom art and art making are very much a part of the everyday and therefore quite un-special.