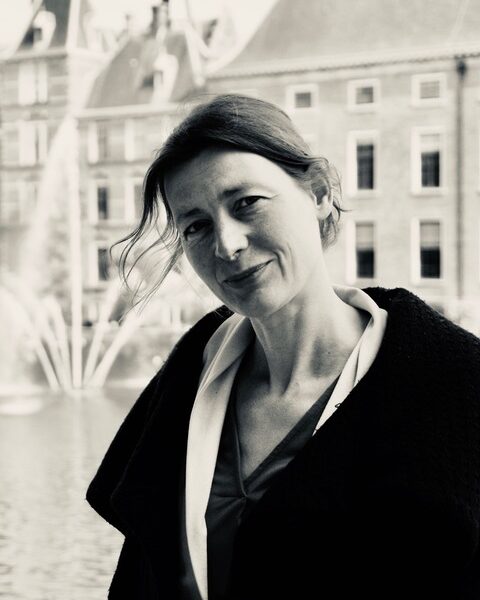 Klaske Havik
Location:
EKA suur auditoorium A-101
Start Date:
04.05.2023
Start Time:
18:00
End Date:
04.05.2023
A series of open architectural lectures will be held this 2023 spring under the title "Triggers of Architecture". The theme brings architects and theoreticians to Tallinn, who analyze the root causes of architecture and the means of making it.
On May 4, at 6 pm, Klaske Havik will analyze the connections between literature and architecture with the lecture "Between the lines. Poetic imagination in architecture". Creative imagination is one of the most important tools of every creator, including an architect. Using examples, Klaske Havik examines how poetic imagination works, how some key thinkers and architects conceptualize it.
Klaske Havik is an architect, scholar and writer. She is professor of Architecture at TU Delft, holding the chair of Methods of Analysis and Imagination. Advocating a literary approach to architecture to address societal issues, Havik published, among many other edited books and articles, Urban Literacy. Reading and Writing Architecture (2014). She was editor of architecture journals de Architect and OASE, and initiated the Writingplace Journal for Architecture and Literature. Havik's literary work appeared in poetry collections and literary magazines.  She is Chair of the EU COST Action Writing Urban Places. New Narratives for the European City – an international and interdisciplinary network that seeks for more socially inclusive and locally specific urban places through the investigation of local narratives. In Estonia, Klaske has written for Maja and Ehituskunst, and been part of the thesis board at EKA.
Within the framework of a series of open lectures, the Department of Architecture and Urban Planning of EKA presents a dozen unique practitioners and valued theorists in the field in Tallinn every academic year.
The lectures are intended for all disciplines, not only for students and professionals in the field of architecture. All lectures take place in the large auditorium of EKA, are in English, free of charge.
The lecture series is supported by the Estonian Cultural Endowment.
Curated by Andres Ojari
https://www.facebook.com/EKAarhitektuur/
Additional information:
Tiina Tammet
E-post: arhitektuur@artun.ee
Tel. +372 642 0071