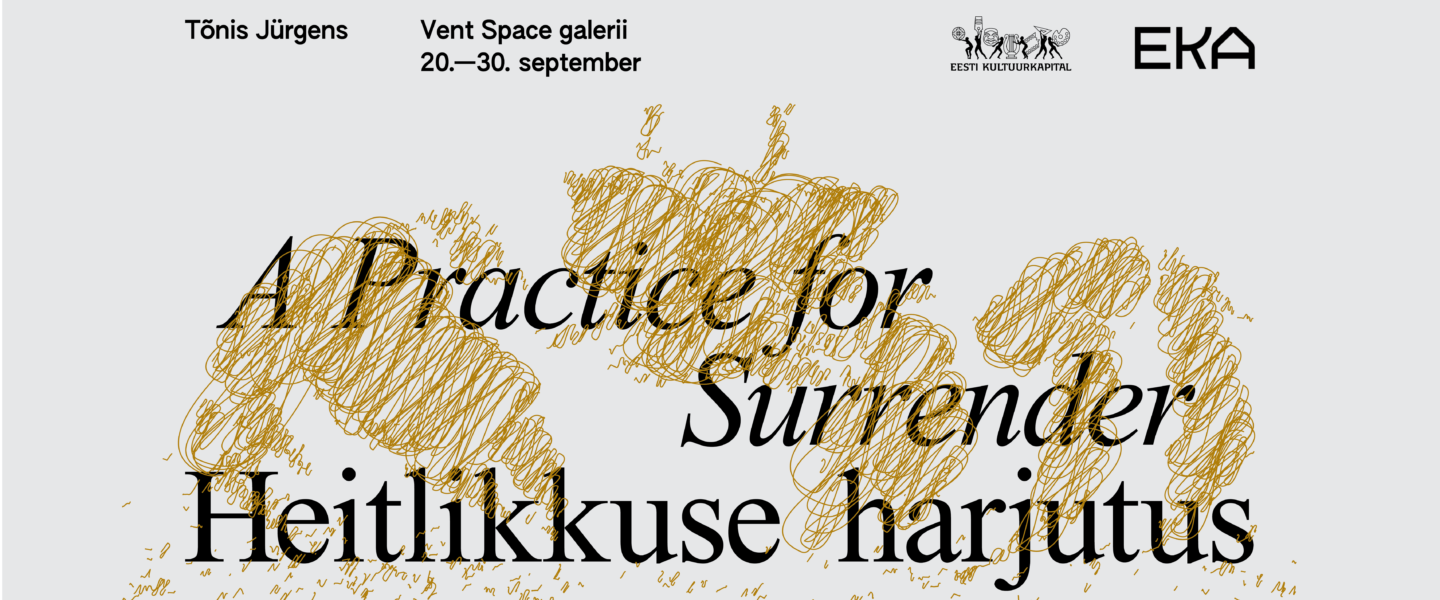 Tõnis Jürgens' "A Practice for Surrender" Vent Space Gallery
Location:
Vent Space projektiruum, Vabaduse väljak 6/8
Start Date:
20.09.2022
End Date:
30.09.2022
"Sancho Panza, from a different vantage point, divides the world into those, like himself, who were born to sleep and those, like his master, who were born to watch." Jonathan Crary, "24/7. Late Capitalism and the Ends of Sleep" (2013), p. 26.
Now open in Vent Space: "A Practice for Surrender" by Tõnis Jürgens.
A stage set for sleep. A butaforic space and light installation, evoking false insights, the liminality and artificiality of slumber, and crabs' eyes.
The exhibition is part of Jürgens' ongoing artistic research project at the art & design department of the doctoral school of EKA, dealing with sleep surveillance and digital trash.
Open from 20.–30.09.
Every day at 1–7 pm.
Graphic design: Laura Merendi
Thanks kindly to: Aadu Lambot, Hans-Gunter Lock, Joosep Ehasalu, Kulla Laas, Liisi Kõuhkna, Nabeel Imtiaz
Supported by: Cultural Endowment of Estonia, Estonian Academy of Arts
Tõnis Jürgens (b. 1989) is a projectionist, writer, and void enthusiast. He holds a bachelor's degree in culture theory from Tallinn University and a master's in new media from the Estonian Academy of Arts (EKA). Further, he's spent a year studying at the Academy of Arts, Architecture & Design in Prague (UMPRUM).