The Department of Accessories and Bookbinding at the Estonian Academy of Arts was founded on March 1st, 1917, when a workshop for bookbinding and cardboard was opened at the Tallinn City Art and Crafts School (predecessor to the Estonian Academy of Arts). The workshop was headed by Eduard Taska, who had acquired professional skills both in Tallinn and in Paris, Munich, and St. Petersburg.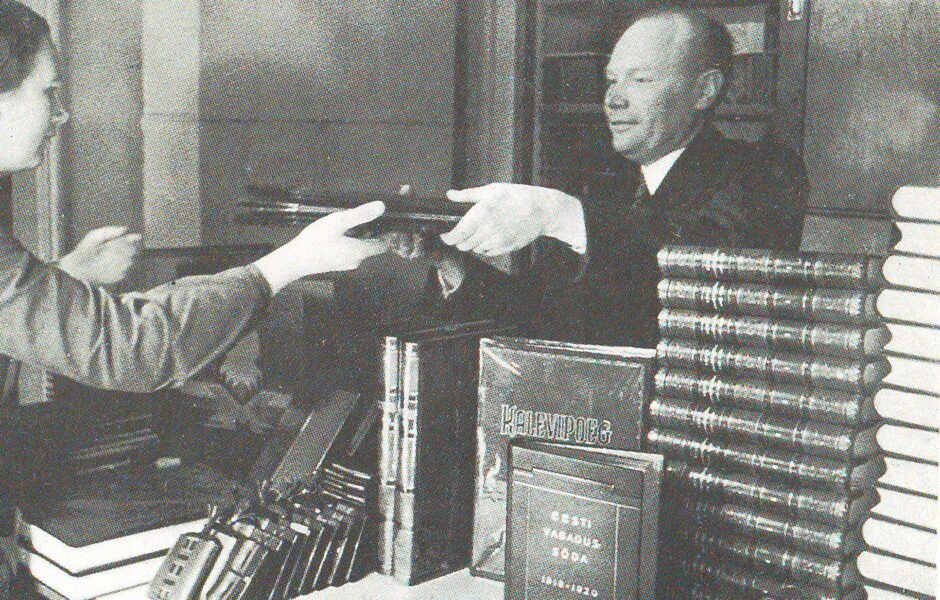 After Taska, the workshop and later the department were headed for 36 years (1925-1960) by Adele (Mels) Reindorff. From 1961 to 1981, the head of the department was Ella Külv, followed by Ella Summatavet from 1981 to 1998, Illu Erma from 1998 to 2008, Lennart Mänd from 2008 to 2020, and Stella Runnel since 2020. The department has a significant collection of methodological materials from past educational projects, with the oldest examples dating back to 1925.
In the early years of its operation, in addition to temporary courses, the workshop also provided regular worker training in decorated leatherwork. Alongside bookbinding and historical leather decoration techniques, students learned to design and make boxes and chests. In the early 1960s, the department's profile expanded to include industrial leatherworking, accessory design, and footwear. The department began preparing artists for the industry (such as the "Linda" leather goods combine and the "Kommunaar" and "Välk" shoe factories). In 1993, footwear design was discontinued due to a reduction in the number of specialized classes and the elimination of the technological machinery at the Tallinn Fashion House. The accessories program remained part of the curriculum as an elective course.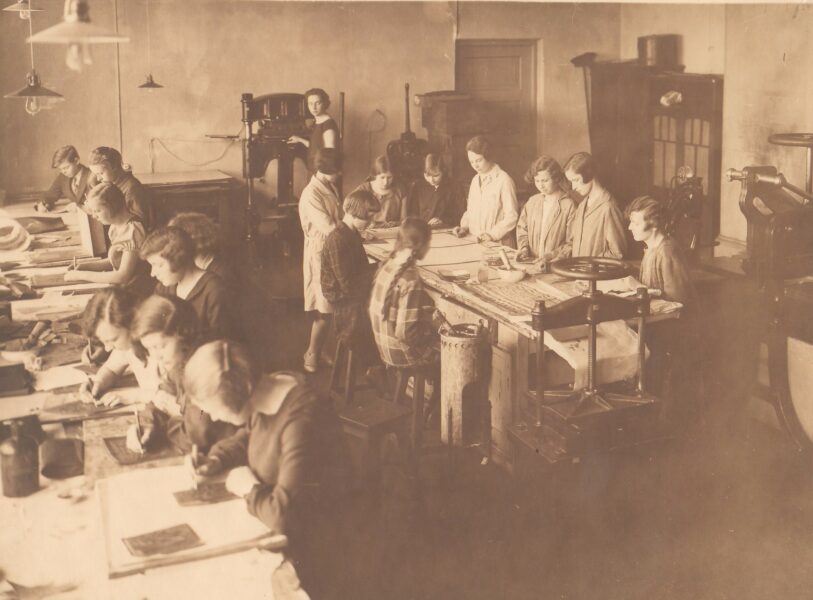 The turn of the century brought many changes – increasingly close contacts with museums and bookbinding circles worldwide provided opportunities to learn about new technologies and materials, participate in exhibitions, and organize international exhibitions. Degree programs were launched, and master's theses explored innovative technologies, as well as the relationship between leather and art. Many study trips were organized to specialized trade fairs, museums, schools, and companies. International relations were strengthened.
The merger of the former applied arts disciplines of the Academy of Arts into the Faculty of Design has brought many substantive changes to the curriculum. The focus has shifted towards design, and there has been closer collaboration with other departments. Accessories education – shoes, bags, etc. – has become a primary focus. The biggest change in the last five years has been the introduction of a cross-disciplinary foundation course at the bachelor's level, and the structure of the master's program has been built up. The latter allows students to choose tasks that further support their areas of interest.
The department has established partnerships with foreign universities, expanded student and guest lecturer exchanges, and integrated participation in international exhibitions into its curriculum.
Bookbindings from Taska's workshop