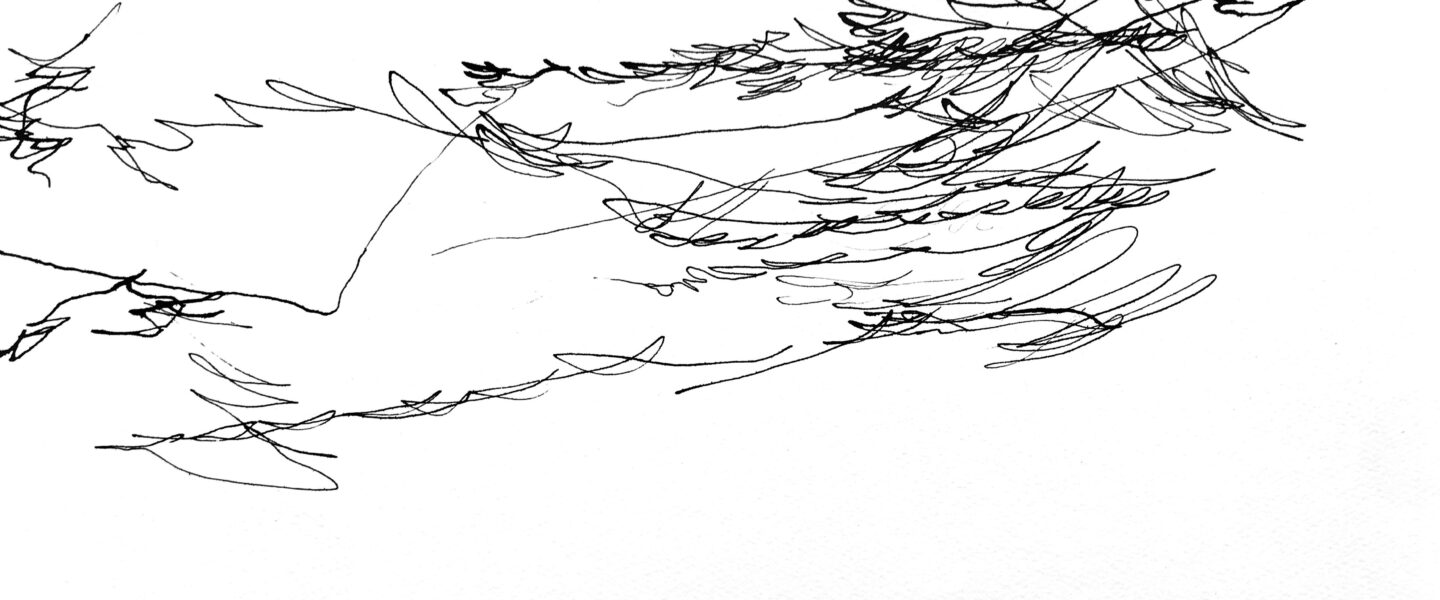 Ulvi Haagensen. Sweeping, left and right hand. 2021, 28 x 38 cm, ink on paper
Art, to function fully in society, must be meaningful and interpreted, linked to its creative context. Doctoral studies offers an opportunity to study art in this way.
Doctoral studies in art and design focus on creative research, where the artist or designer creates a new work and gives it textual meaning.The nominal duration of doctoral studies is four years. It focuses on a research project culminating with a public defence and is supported by general studies, specialised studies and optional subjects.
The PhD student may have two supervisors, at least one of whom must have a doctoral degree and the other can be an internationally recognised creative practitioner without a doctoral degree. If the PhD student has only one supervisor, a doctoral degree is required.
Read more: