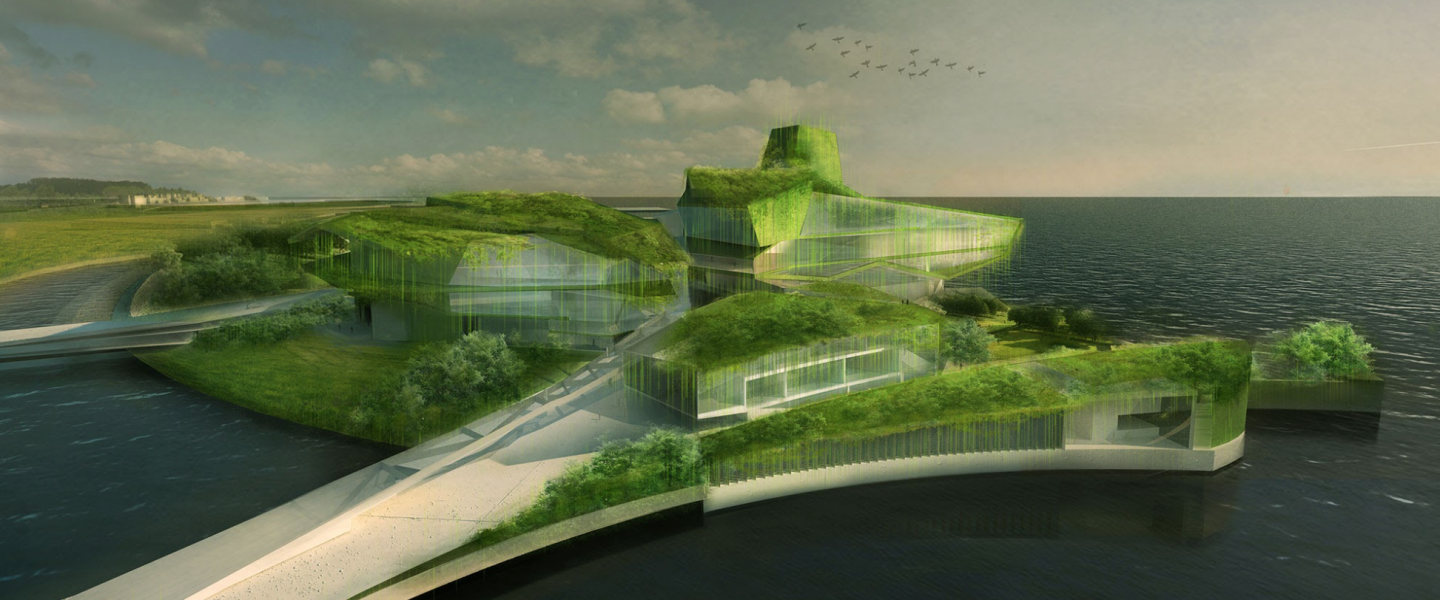 Location:
EKA aula
Start Date:
04.11.2021
Start Time:
18:00
End Date:
04.11.2021
Alphabetizing the Matrix of Discomfort. The Open Lecture Series presents: Matteo Cainer
As part of the Open Lectures series of the Department of Architecture and Urban Design of EKA, practising architect, curator and educator Matteo Cainer will take the stage in the hall of EKA on November 4th, 6 pm with lecture "Alphabetizing the Matrix of Discomfort".
This fall, all the lectures in the series revolve around the issue of healing in one way or another. Let's look at whether architecture as a process can be therapeutic and in what way inhabiting space could be restorative – and simultaneously, whether and how architects can contribute to the healing of the construction world. On November 4th, we'll kick off by discussing how to approach architecture in a now changing world – what kind of a vocabulary might architects need for the emerging future. Matteo Cainer will be walking us through three architectural / research projects, from their inception, in relation to their concept and environmental, architectural and social aims, as a means of proving a sort of evidence and support to the three lines of research/interests that he and his practice share: converging ecologies, resilient adaptive re-use and social weaving.
Prior to opening his own practice MCA in 2010 in London, Cainer worked and collaborated with a number of celebrated international practices including Eisenman Architects in New York City, Coop Himmelb(l)au in Vienna, and Arata Isozaki Associati in Milan. In 2004 he was Assistant Director for the 9th International Architecture Biennale METAMORPH, in 2006 Curator of the London Architecture Biennale CHANGE and in 2018 curator of the Dark Side Club in Venezia. 
In 2011, Cainer moved to Paris where he was Associate professor and HMONP director at the École Spéciale d'Architecture and it was there that he created and directed the "Pavillon Spéciale" series. It was also in Paris that he conceived and hosted "Architecture Whispers" and in 2013 co-founded and co-directed with Odile Decq the Confluence Institute for Innovation and Creative Strategies in Architecture in Lyon. In 2018, Cainer moved back to London and was nominated curator for the 7th Edition of the Dark Side Club for the International Architecture Biennale in Venezia. Today, he remains a regular visiting critic at both Westminster and the AA. In March 2020, to respond to the pandemic, Cainer launched MCA Online, a free educational initiative to provide lectures, teaching, and support to home-bound students, and at the end of the year, he opened MCA in Milan, Italy.
The work of Matteo Cainer and his practice has won various awards and has been published in numerous books and international magazines; it has also been featured in various international exhibitions among which the Royal Academy in London and the Pisa Architecture Biennale. Matteo has also lectured and written and edited a number of books and articles in the field of architecture and design, and his studio featured in numerous books, international magazines and was selected as one of the 25 significant emerging international practices at the London Architecture Festival.
In order to minimize the risk of the virus spreading, we will broadcast the lecture on EKA TV
 and it can be viewed along with all previous lectures at www.avatudloengud.ee. However, the lecture can also be attended in-person – we do ask you to carry your COVID vaccination certificate or proof of having had COVID; there will be no on-site testing. Academy students are subject to the usual in-house rules. NB! You can't ask questions via EKA TV, so it's worth coming to the hall to participate in the discussion! The lecture is free and in English.
Curators: Sille Pihlak and Johan Tali.
The season of open lectures is supported by the Estonian Cultural Endowment.