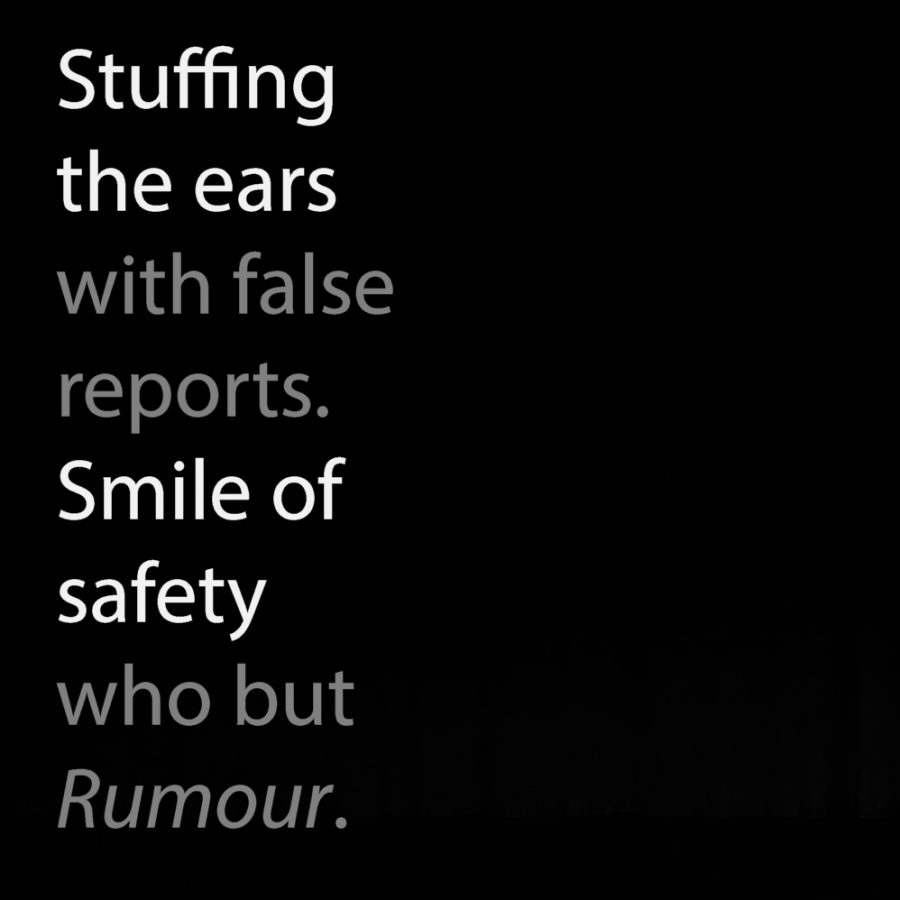 Location:
B205
Start Date:
26.02.2020
Start Time:
17:00
End Date:
26.02.2020
Rumour and Justice: A Troubled Relationship
Rumours are "unconfirmed information" (Weingart 2006). Like images, they share a troubled relationship with law (see Vismann 2008) and justice. Since Virgil's ancient epic Aeneid, "Fama" has been regarded as the allegory of both fame and rumour. Depicted as a trumpeting angel-monster with countless tongues and mouths, the figure is in urgent need of a gender critique. Unsurprisingly, Fama is an unwanted actor before court, for embodying hearsay and mediality.
In her public lecture, Lisa Stuckey philosophically addresses jurisdiction and "rumourological" (Ronell 1986) phenomena in contemporary art and culture. The legal-artistic engagements of Forensic Architecture will inform an exploration into how the political metaphor of the "leak" functions: where do forensic and poetic investigations into voids connect, where diverge? In this context, Stuckey also reflects the artistic-research methodology of her project Fama facing Trial: Words as Currency.
Lisa Stuckey is a media artist and cultural theorist. She is about to complete her doctoral thesis on contemporary art and jurisdiction at the Institute for Art Theory and Cultural Studies, Academy of Fine Arts Vienna. She holds a MA in Art and Communication with emphasis on the History and Theory of Art and a MFA in Media Art. 2018/2019 she was Junior Fellow / Abroad of IFK International Research Center for Cultural Studies, through which she undertook research stays at the Department of Visual Cultures at Goldsmiths College in London and at Haus der Kulturen der Welt in Berlin. 2019/2020 she is associate member of the Graduiertenkolleg Configurations of Film at Goethe University Frankfurt.
More info: lisastuckey.net
The talk is in English and is part of the EKA Contemporary Art MA (MACA) programme's public lecture series ART TALKS.
Everybody is welcome to join!