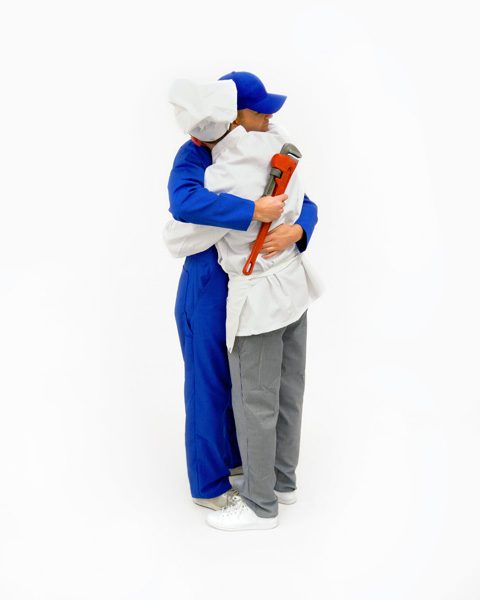 Simon Dybbroe Møller, The Plumber & The Cook (2015), poster with text written in collaboration with Post Brothers
Location:
B205
Start Date:
24.09.2019
Start Time:
17:00
End Date:
24.09.2019
Open lecture by Post Brothers on Tuesday, September 24 at 5 pm in room B205
Post Brothers is a critical enterprise that includes Matthew Post, an enthusiast, taxi driver, word processor, and curator often engaged in artist-centered projects and collaborations, or occupying the secondary information surrounding cultural production. In collaboration with the artist Simon Dybbroe Møller Post Brothers has curated the Tallinn's Photomonth exhibition Mercury currently on view at Tallinn Art Hall. Additionally he has curated exhibitions and presented projects in Poland, Mexico, Canada, Spain, the United States, Portugal, Denmark, Greece, Estonia, Germany, Austria, Lithuania, Italy, Finland, Belgium, Latvia, The Netherlands, and China. From 2016 until the autumn of 2019, he was the curator at Kunstverein München in Munich, Germany. His essays and articles have been published in Annual Magazine, the Baltic Notebooks of Anthony Blunt, Cura, Fillip, Kaleidoscope, Mousse, Nero, Art Papers, Pazmaker, Punkt, and Spike Art Quarterly, as well as in numerous artist publications and exhibition catalogues. He lives in Kolonia Koplany, a village near Bialystok, Poland.
Talk takes place in english and is part of the international Contemporary Art MA programme MACA lecture series ART TALKS.
Everybody is welcome to join!