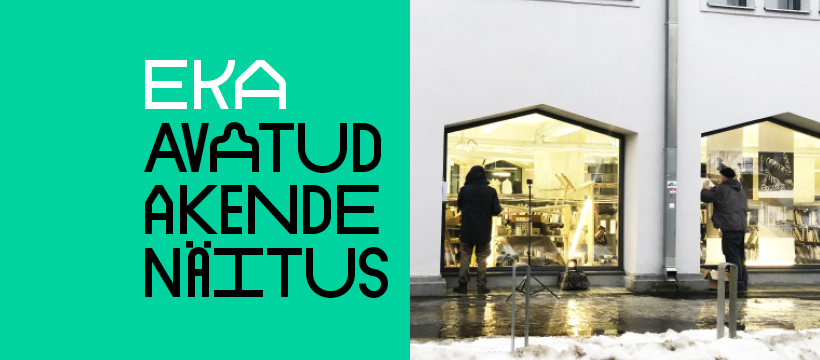 EKA "Open Windows" 2022 Exhibition
Location:
EKA raamatukogu aknad, Põhja pst 7 / Kotzebue 1
Start Date:
21.02.2022
Start Time:
16:00
End Date:
14.03.2022
The exhibition "Open Windows" will reopen on the windows of the Library of EKA on February 21, at 4 pm.
Through the exhibition of EKA windows, different specialities of EKA introduce their most outstanding projects and the latest creations of students. The exhibition can be viewed on the windows of the EKA Library on Põhja pst and Kotzebue streets and will remain open until March 14.
Specialities represented: Installation and Sculpture, Room Design, Product and Environmental design, Visual Communication, Photography, Jewellery and Blacksmithing, Scenography, Fashion Design, Textile Design, Accessory Design, Graphics, Graphic Design, Animation, Ceramics, Industrial and Digital Product Design, Glass, Architecture, Interior Design, Painting, Art and Visual Culture, Cultural Heritage and Conservation
The exhibition of open windows of EKA made its debut in 2021 and received a warm welcome from those interested in art and art education. The Estonian Academy of Arts, located on the edge of Kalamaja, will once again enliven the city's cultural landscape at street level. Get with it!