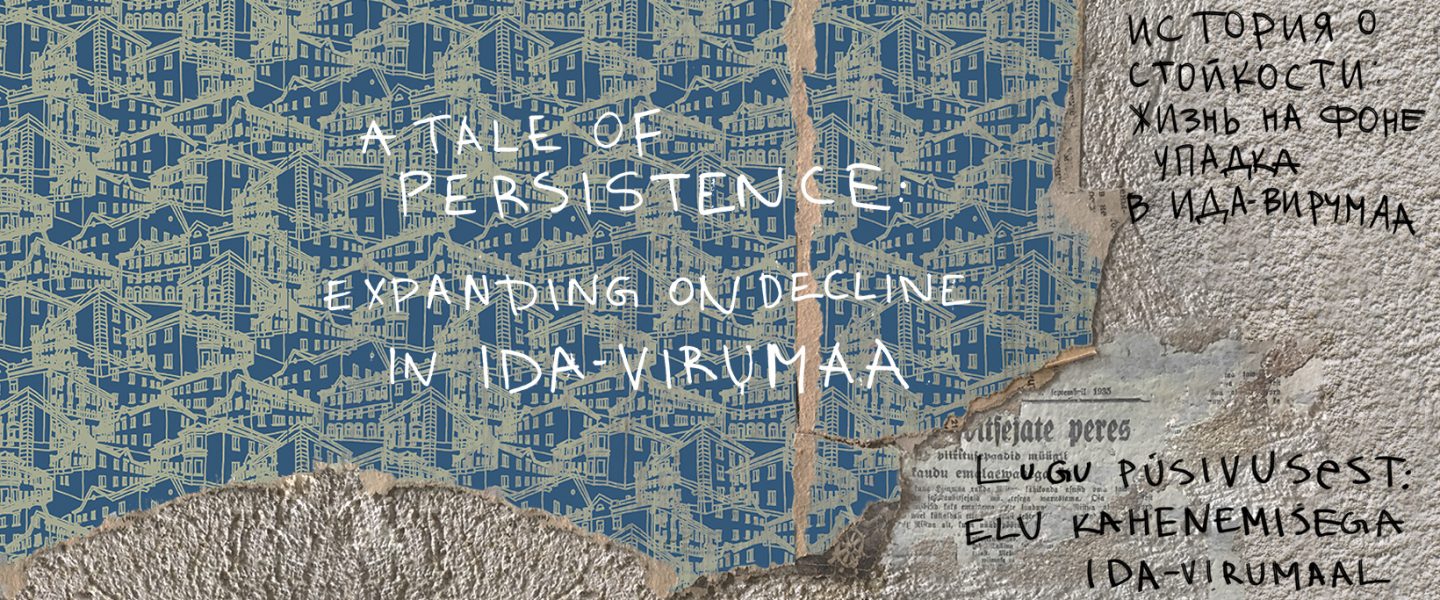 Location:
Kohtla-Järve Põlevkivimuuseumi Valge Saal (Tuuslari 18a, Kohtla-Järve, Ida-Virumaa)
Start Date:
22.05.2021
Start Time:
10:00
End Date:
05.06.2021
The master students from the Interior Architecture and Urbanism Departments of the Estonian Academy of Arts present their projects on Ida-Virumaa's living spaces at the White Hall of Kohtla-Järve Oil Shale Museum. The landscapes of Ida-Viru, where distinguishing between the man-made and the natural has become increasingly difficult, conceal hope. They speak of a future different from the one that was planned in the past. That difference, despite the bleak outlook, is still liveable—these are environments of adaptation where a new tale is being made. Students of urban studies and interior architecture were asked to question how various experiences of habitation could be connected to the governance of decline and strategic shrinkage of the built environment. In the beautiful interiors of the White Hall, they present installations, drawings, photos, that represent topics relating to living in declining places, such as preservation, re-wilding and enchantment of emptiness.
The related courses were tutored by Mariann Drell, Kristi Grišakov, Keiti Kljavin and Laura Linsi.
Participants:
Mira Samonig, Mirell Ülle, Janosh Heydorn, Alexander Nenenko, Juss Heinsalu, Ardo Hiiuväin, Triin Juhanson, Veera Gontšugova, Eeros Lees, Þórhildur Guðmundsdóttir, Daria Khrystych, Fernanda Ayala Torres, Semele Kari
Exhibition design:
Mirell Ülle, Juss Heinsalu, Ardo Hiiuväin, Veera Gontšugova, Eeros Lees, Semele Kari