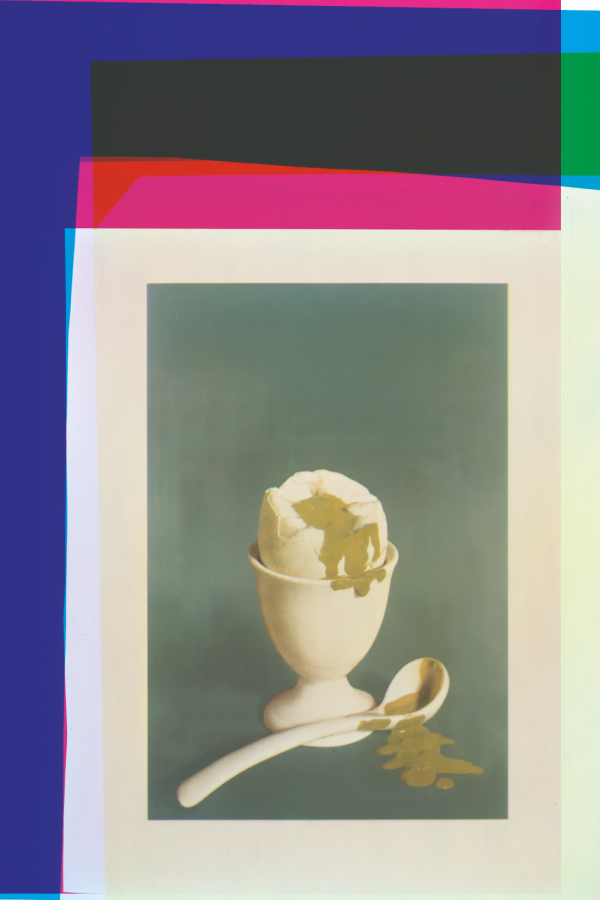 Manually colour-separated key visual (by Ülo Emmus) for the exhibition "Art is Design is Art", overprint simulated in Photoshop
Location:
Zoom
Start Date:
01.11.2021
Start Time:
16:00
End Date:
01.11.2021
Department of Graphic Design's GD Lunch series is back and the first presentation will be by graphic designer Maria Muuk on Monday, 1 November at 16:00 on Zoom. Please join us here. Zoom ID: 940 6079 6104
Maria is going to talk about the graphic design process of the exhibition "Art is Design is Art" (Kumu Art Museum, 07.05.–03.10.2021), which showcased Estonian late Soviet unique design objects and poster design. It's an interesting case study of a commissioned exhibition identity with a lot of designer's input, as well as a glimpse into the rabbit hole of the recent yet forgotten history and craftsmanship of manual graphic designing tools, which the 1980s Soviet poster artists and their printers mastered in inspiring socialist unison.