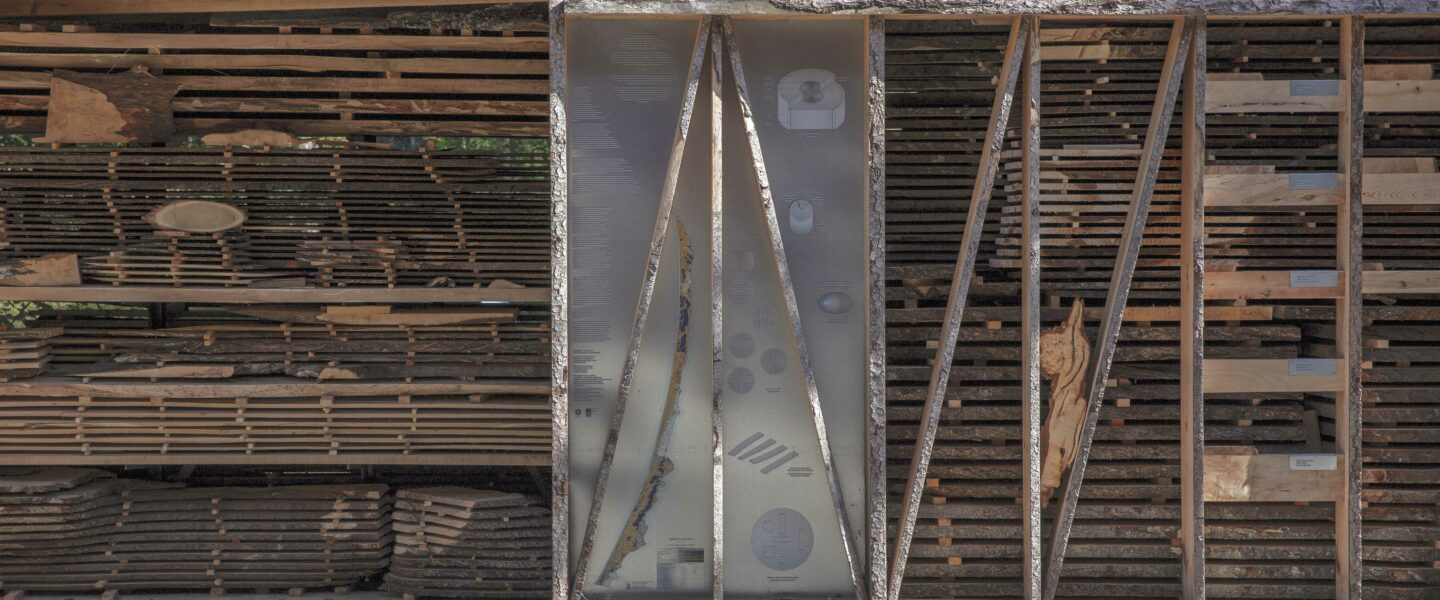 Neringa Forest Architecture project
Location:
EKA suur auditoorium A-101
Start Date:
21.04.2022
Start Time:
18:00
End Date:
21.04.2022
The final event of the spring lecture series will take place on April 21 at 6 pm, when Jurga Daubaraitė and Jonas Žukauskas, an architectural duo operating in Vilnius, will take to the stage in Tallinn.
Jurga Daubaraitė and Jonas Žukauskas are a duo of spatial practitioners based in Vilnius. They research histories and materialities of colonisations and modernisations through which built environment, infrastructures, extraction networks were deployed to shape geographies and culture of the Baltic States, now integral part of the European Project. In this context they curate cultural processes, propose spatial concepts and architectural projects.
Recently they have established collective Talka talka and in collaboration with Egija Inzule are working on the Neringa Forest Architecture project to initiate platforms for culture practices to address controversy between extraction, biodiversity and sustainability in the forest space.
***
The series of open architecture lectures will take place this spring under the title "Close enough" and will bring architects from Latvia and Lithuania to the stage in Tallinn. We will examine how our neighbours operate topics arising from similar built environments and history.
***
The lectures are intended for students and professionals from any and all disciplines – not just in the field of architecture. All lectures take place in the large auditorium of EKA, are in English and free of charge.
***
Curators: Sille Pihlak and Johan Tali.
The season of open lectures is supported by the Estonian Cultural Endowment.
***