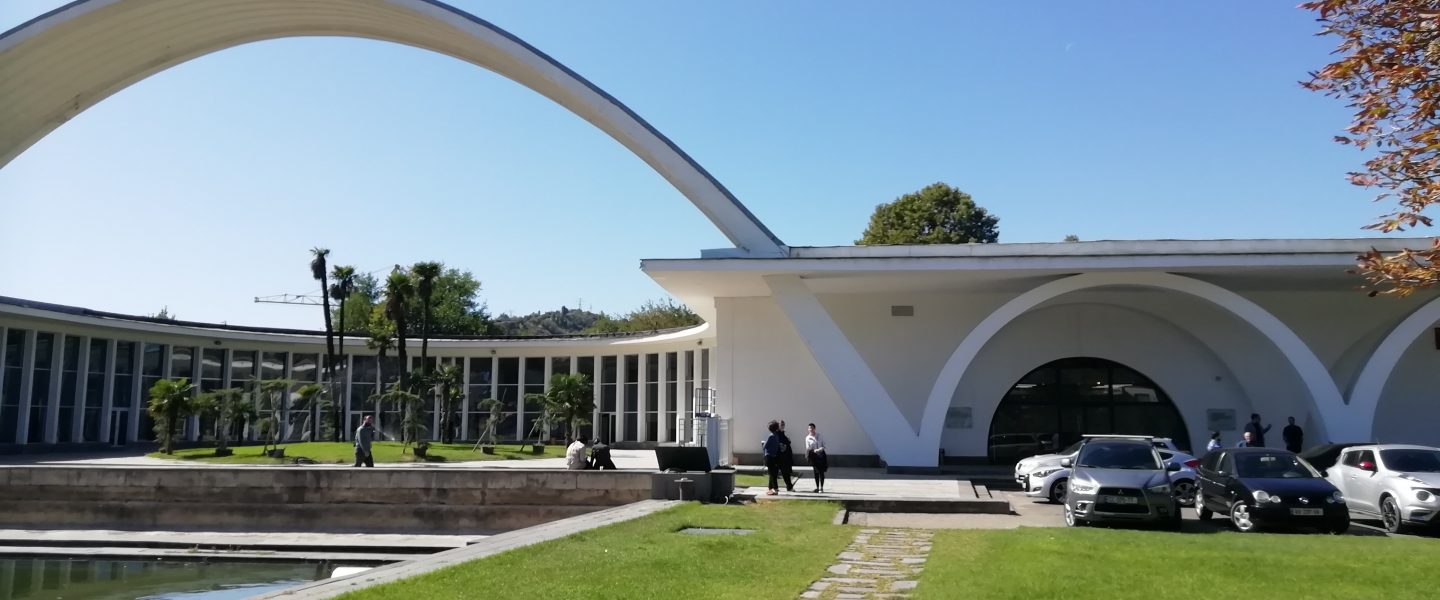 Location:
EKA A101
Start Date:
16.03.2020
End Date:
16.03.2020
Open lecture is cancelled!
On March 16th at 17:00 a public lecture will be held in Estonian Academy of Arts on Late Soviet Modernism in Georgia by Nini Palavandishvili and Estonia by Laura Ingerpuu. The lecture is part of a study course "Understanding Late Soviet Modernism". Both countries are rich of intriguing architectural masterpieces worth to be evaluated and protected.
NINI PALAVANDISHVILI is a passionate and erudite researcher of Georgian architecture and heritage, especially late soviet modernism. The focus of her research and curatorial projects lies in social and political contexts and their interpretation in the framework of cultural production and contemporary art. She cooperates with Blue Shield Georgia in the protection of heritage in Georgia.
LAURA INGERPUU is a PhD student of Estonian Academy of Arts. Her research field is the soviet modernist architecture in Estonia with an emphasis on the architecture of the collective farms.