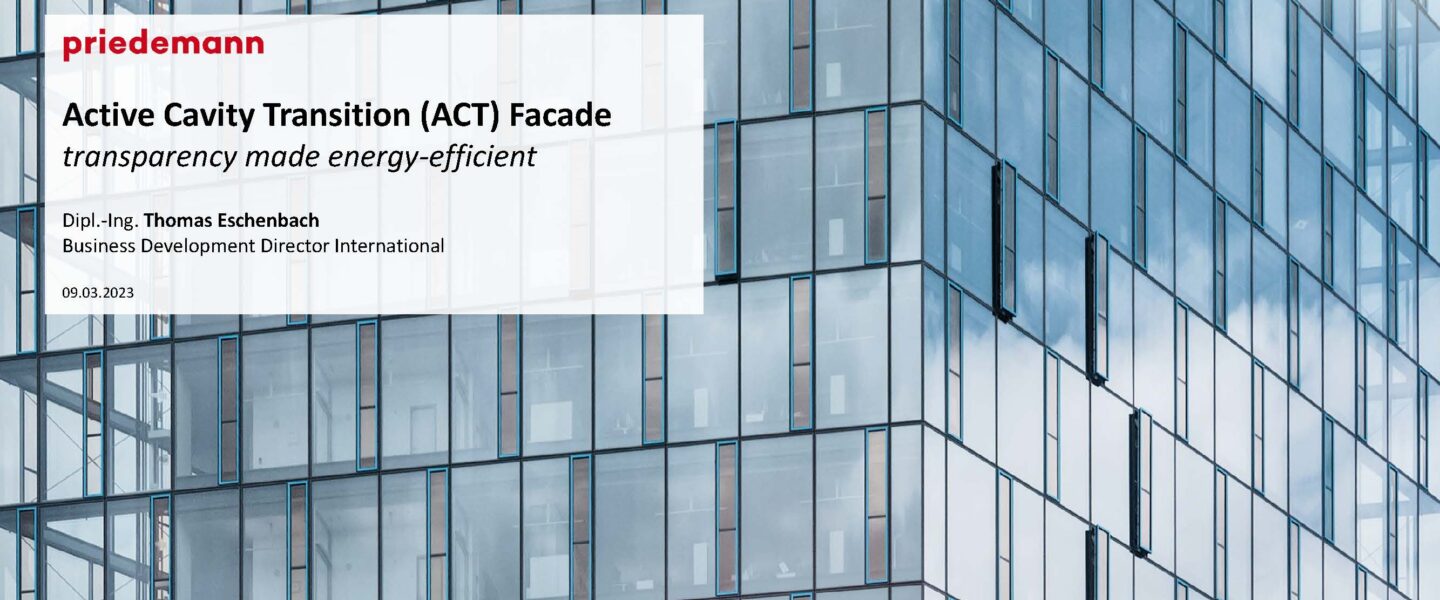 Location:
EKA suur auditoorium A-101
Start Date:
09.03.2023
Start Time:
16:00
End Date:
09.03.2023
Thomas Eschenbach, development director of Priedemann Facade-Lab GmbH, will hold an open architecture lecture on energy-efficient facades in the EKA hall on March 9 at 4:00 pm.
The presentation of an engineer with 25 years of experience in the facade industry "Active Cavity Transition (ACT) Facade – transparency made energy-efficient" deals with effective solutions for modern building facades in all aspects. The architectural features of the facades, space efficiency, energy load, construction efficiency, lighting and temperature effects, as well as renovation solutions that a modern architect faces when designing, are under consideration.
ACT technology combines the advantages of traditional heat-retaining facades made of aluminum profiles with modern lighting, air exchange and temperature solutions in a new system that reduces investments and costs.
Priedemann Fasade-LAB is a competence center that participates in the development of non-traditional technologies and, together with research institutions and professional associations, guides the future of facade construction in practice.
The lecture is intended for architecture students and professionals. The lecture takes place in the large auditorium of EKA, is in English, free of charge and open to all interested parties.