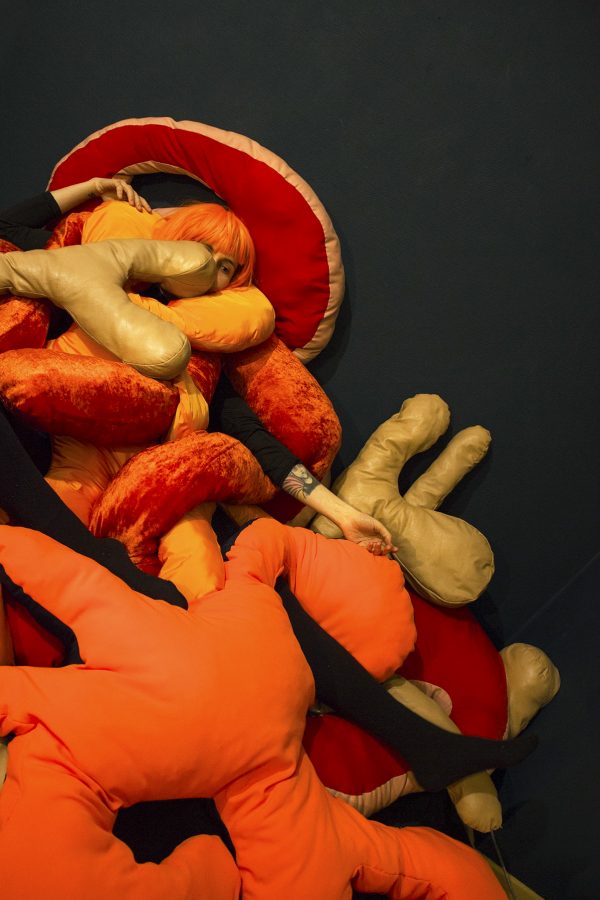 Location:
Vent Space (Vabaduse väljak 6/8, Kunstihoone sisehoov)
Start Date:
04.03.2019
End Date:
05.03.2019
Kadri Liis Rääk and Wondering O (Mihkel Tomberg) will open their audiovisual installation "Rhizopia2" at Vent Space project space on 3 March 2019, at 7pm. An improvisational live-concert will take place on the opening evening.
Rhizopia2 is a constantly developing and changing multidisciplinary environment, which is activated by the people that enter it. Rhizotopia i.e. a rhizomatic utopia is a living organism, a speculative narrative where meaning is created in an infinite number of junctions. Stories of pasts, presents and futures keep the organism alive, feed it and maintain it. Rhizotopia is a tactile playground, which everyone can join and come listen to stories. Blurring the borders sparks connections.
Kadri Liis Rääk is currently graduating from the fine art masters course at the Estonian Academy of Arts. She finished studies in scenography at EKA as well as a masters in autonomous design at KASK University in Gent, Belgium. This installation is part of a continuation of a work which started at KASK. Her area of research is senses in a mediated reality: the sensory organs as interfaces for creating and conceptualising the world. Currently, she is focused more on tackling speculative narratives and studying posthumanism in an installation-based context.
Mihkel Tomberg is studying audiovisual composition at the Estonian Academy of Music and Theatre. He is known for the projects "Algorütmid" and "Heaven's Trumpet" and had contributed various sound designs for many audiovisual projects. He has participated in exhibitions in Estonia and Italy.
The exhibition will be open 4-5 March, 2pm-7pm.
Vent Space is supported by the Student Council of the Estonian Academy of Arts.