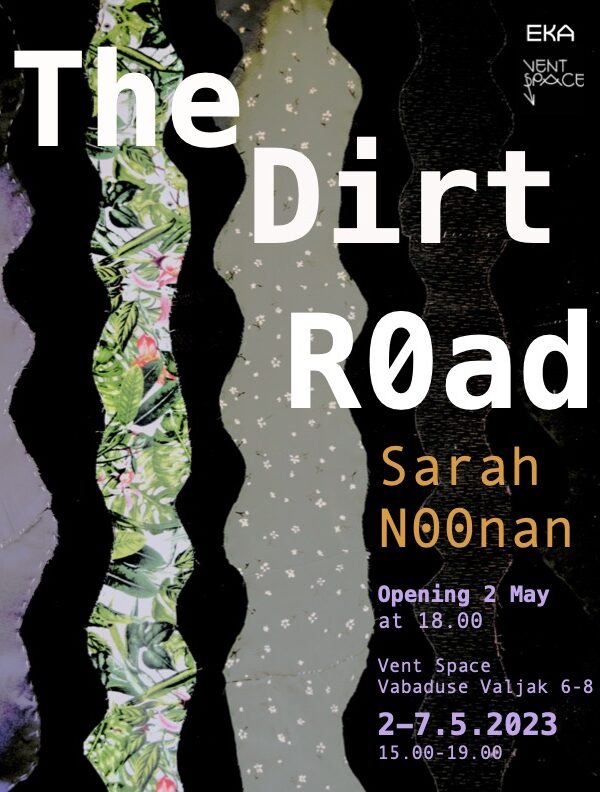 Location:
Vent Space
Start Date:
02.05.2023
Start Time:
18:00
End Date:
07.05.2023
The Dirt Road, Vent Space Exhibition by Masters of Contemporary Art student Sarah Noonan opens May 2 at 18.00.
Exhibition Opening times are 2–7 May from 15.00–19.00.
02.05–07.05 The Dirt Road by Sarah Noonan
On September 24th, 2022 a small hurricane in Atlantic Canada destroyed an abandoned tree farm on a dirt road. The exhibition The Dirt Road symbolizes how the attachment to a specific location and the origin of home can turn a place into somewhere that is precious. Materials and memory teleport familiarity while roaming unnaturally through structures and color. To explore the ethereal desolation of nature, textile sculptures create an abstract representation of the dirt road. This installation environment recollects sensitive traits from this cherished place. It reveals how the roots of our upbringing are abandoned by abstract forms and imagining memories; But ground feelings of regret with youthful honesty.
Sarah Noonan uses her own discarded clothes and belongings to transform worn and renewed fabrics into hand-sewn, mixed media sculptures. Through indiscriminate uses of craft and textile materials they investigate material qualities of durability and softness. Their art reveals fragile layers of sentiment around us that navigate connections to inhabiting places. Changes in time, place, and acceptance encourages us to identify feelings of intrinsic worth.