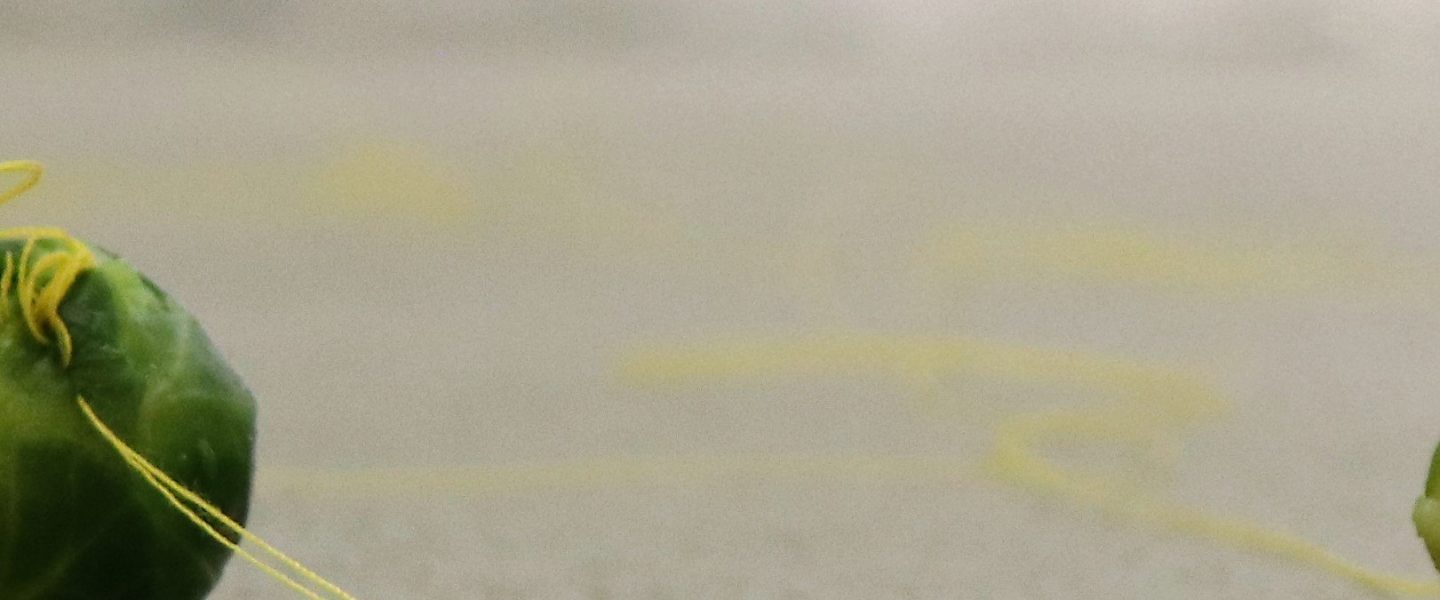 Location:
Vent Space (Vabaduse väljak 6/8, Kunstihoone sisehoov)
Start Date:
04.12.2018
End Date:
04.12.2018
We invite you to the public viewing of the installation SEWN LAND by Laura De Jaeger on the 4th of December from 2-6pm.
For SEWN LAND (2018) De Jaeger divides the gallery space in 2 by placing a replica of the Belgian language border diagonally through it. The installation is an investigation of a line, an object connecting two points, creating two spaces, breaking them or overlapping. When that line is a border, one only visible on a map, and stolen out of its context, it becomes an almost romantic object. However, it is man made and artificial, it is a carrier of history and movement. It creates it's own nature and flows organically. You could almost see it as a crack in the earth, or the mountains touching the sky.
The shape is covered with yellow sewing thread: an act of healing of a 16 century wounded line. In space you find 3 Brussels sprouts sewn with the same thread – apart, yet bound – different, yet the same. Yellow, as the basic foundation of the two flags, a colour that according to Kandinsky reaches out rather than pulls back into itself. As in real life, we can not visually sense the border, the artist translated the line in another sense: a sound in the space vibrates, and by that covers every movement and corner it takes.
Laura De Jaeger (1995) is a Belgian visual artist who explores organic matter through space. Humanity, their natural habitat, but also impermanence often touches her work. By translating universal themes to visual poetry, she asks questions about the forgotten corners of our surroundings.
De Jaeger (LUCA School of Arts in Brussels) is currently an exchange student in the 3rd year BA Sculpture and Installation Department in The Estonian Academy of Arts.
Vent Space is supported by the Student Council of the Estonian Academy of Arts.