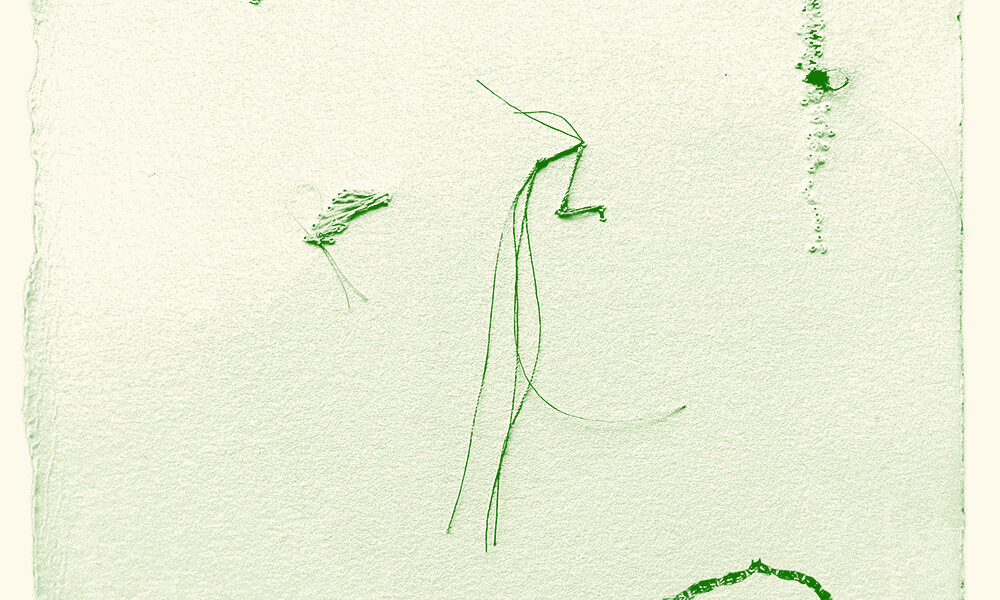 Location:
EKA, A-500
Start Date:
05.04.2023
Start Time:
09:00
End Date:
14.04.2023
Participants:
Marie Kanger,Marion Laev,Agnes Isabelle Veevo,Gréta
Þorkelsdóttir,Paula,Xingpei Shen
Tutor:
Zane Shumeiko
Time:
05.04.-14.04.2023
09:00-20:00
Graphic design:
Gréta Þorkelsdóttir
The exhibition Stitch-Sensory-Story displays student work created during the Experimental free-motion machine and hand embroidery course, offered by the Textile Design department in spring 2023.
The course explored the techniques and processes of experimental stitching on various materials and surfaces using free-motion machine and hand stitching techniques.
It investigated the participants' sensory experiences (tactility, visual, auditive, smell and others) during the making process and after. Each student produced their own personal stitched (memory, emotion, physical, sensory) story.
Each work is accompanied by the students' written text about their
experience.