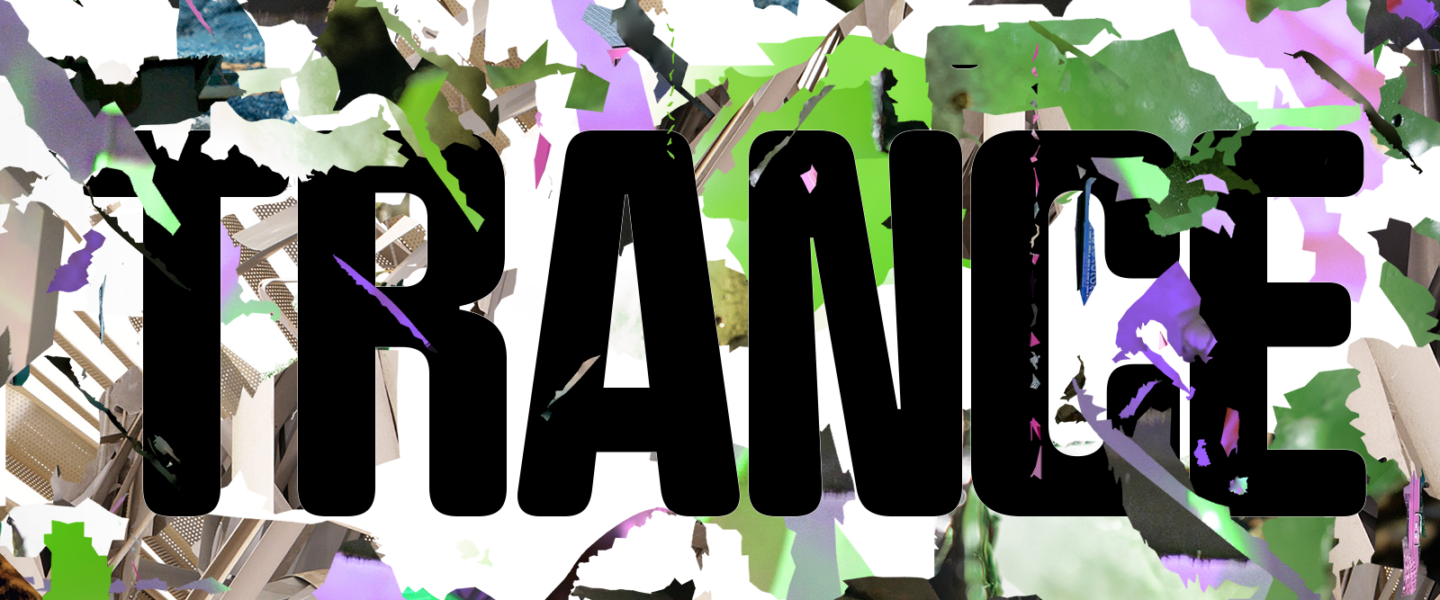 Location:
Tallinna Kunstihoone Lasnamäe paviljon
Start Date:
06.10.2023
Start Time:
06:00
End Date:
26.11.2023
On 6 October at 6 pm, Trance, the main exhibition of Tallinn Photomonth's seventh edition, will open at Tallinn Art Hall's Lasnamäe Pavilion.
It explores people's everyday addiction to screens and includes works by 17 artists from eight countries, as well as three artist duos and one artist group. Several artists will present their works in Estonia for the first time. Curated by New York based, Finnish curator, Ilari Laamanen, the exhibition will remain open until 26 November.
"Trance looks into the charm and allure of being engaged with technology on the one hand, and the darker side of these rapid developments on the other. The presence of these objects is so mundane and pervasive, even to the point that not having one could give an individual the feeling of isolation from the social context altogether," says Ilari Laamanen, curator of the exhibition. The exhibition focuses on technological trance as people's dependence on screens, and it examines how the transition from photographic images to interactive screens, as well the intimately intertwined relationship between the two, marks one of the most significant and destabilising changes in the way in which humans perceive reality, but also how contemporary art can be a fertile ground for making sense of the relationship between technology and the human experience.
According to Laamanen, an art exhibition offers an environment where alternative ways of communicating and transmitting information can be used: "The artists in the exhibition utilise glitch as a conceptual tool, which offers the viewer an opportunity to take a break, step back from the technological trance, and contemplate on the meanings and significance of art and images." The presented artworks invite viewers to perceive and analyse various means of (audio)visual presentation and to review their own relationship with watching.
The artists participating in the main exhibition are Sara Bjarland (FI/NL), Zody Burke (US/EE), Patricia Domínguez (CL), Elo-Reet Järv (EE), Karel Koplimets (EE), Diane Severin Nguyen (US), Veli Granö (FI), Laila Majid (AE/UK) and Louis Blue Newby (UK), Norman Orro and Joonas Timmi (EE), Pire Sova and Ando Naulainen (EE), Viktor Timofeev (LV/US), Anu Vahtra (EE), Jessica Wilson (US) and artist group CUSS Group (ZA).
According to Laamanen, Trance has an interdisciplinary and cross-generational focus, and each artist's work has an unexpected impact at the exhibition: "The process of curatorial work has been strongly influenced by the unusual architecture of Tallinn Art Hall's Lasnamäe Pavilion. The presented works are in dialogue with the exhibition space, which makes the exhibition an engaging and multi-sensory experience. Estonia-based artists Zody Burke, Karel Koplimets, Anu Vahtra, Pire Sova and Ando Naulainen will create new installations specially for Photo Month. I am very pleased to introduce the works of international artists Patricia Domínguez, Laila Majid and Louis Blue Newby, and the CUSS Group for the first time in Tallinn."
The exhibition is accompanied by a rich public and educational programme, you can find further information on the Tallinn Art Hall website: https://www.kunstihoone.ee/en/programme/.
Running from 6 October to 26 November the Tallinn Photo Month '23 main programme, includes international group exhibition Trance at Tallinn Art Hall's Lasnamäe Pavilion and Artist Film screenings at Sõprus Cinema in collaboration with the Tallinn Black Nights Film Festival (16 and 17 November; curators Piibe Kolka and Genevieve Yue). The biennial's Satellite programme includes a continued collaboration with several important partners and exhibition spaces focused on photo-led art in Tallinn. In cooperation with Tallinn City Transport, an urban space installation will be presented in two Tallinn trams. More information about the Tallinn Photomonth contemporary art biennial programme can be found at https://www.fotokuu.ee/en/programm.
BACKGROUND INFORMATION
Ilari Laamanen
Ilari Laamanen is an independent curator based in New York. He co-curated the ninth edition of the Momentum biennial in Moss, Norway in 2017. As the Director of Programs at the Finnish Cultural Institute in New York (2013–2020), he curated and commissioned projects to the Museum of Arts and Design, New York, New Museum's Ideas City festival, and Brooklyn Bridge Park. At the FCINY he led the MOBIUS Fellowship Program for six years, establishing partnerships with institutions such as Artists Space, Cooper Hewitt, Smithsonian Design Museum, and JUDD Foundation. He has edited the publications Crossroads – New Views on Art and Environment, MOBIUS Manual and Beyond the Pleasure Principle.
Lasnamäe Pavilion of Tallinn Art Hall
The Tallinn Art Hall Foundation is a contemporary art establishment that presents exhibitions in two galleries in 2022–2024 – at Tallinn Art Hall's Lasnamäe Pavilion and Tallinn City Gallery. The exhibitions of Tallinn Art Hall are installed by Valge Kuup.
Tallinn Photomonth
Tallinn Photomonth is an international biennial of contemporary art which presents works from almost all areas of visual culture and looks more broadly at the development of art and society, increasingly mediated by photographic images, cameras and screens. Tallinn Photo Month was initiated in 2011 by the Estonian Union of Photography Artists (FOKU), which coordinates and supports collaboration between art institutions, galleries and artists.