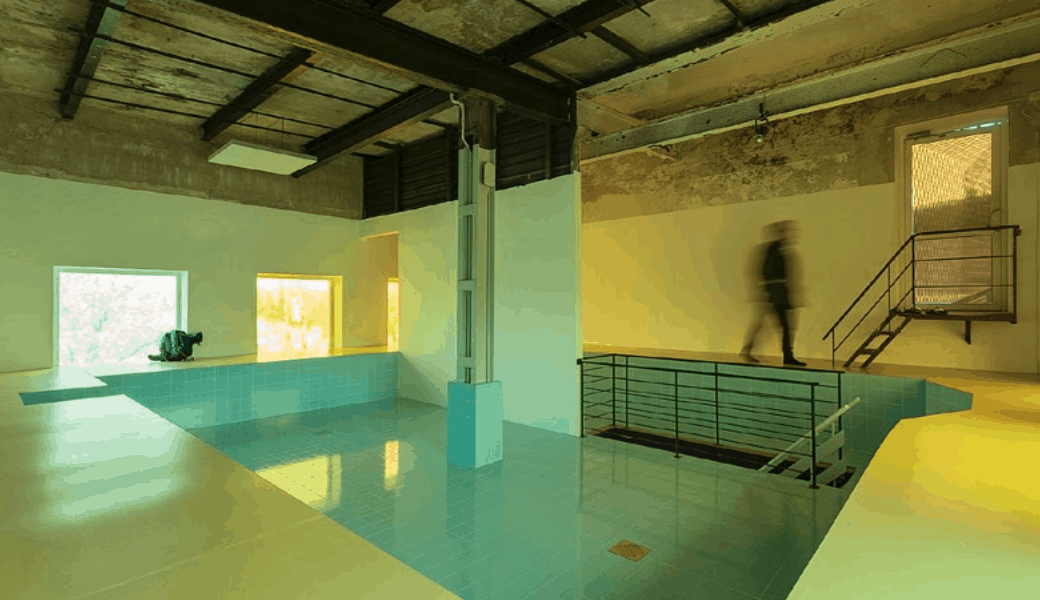 Sigrid Viir "I'll Think of a Title When I've Had Enough Rest" Installation, 8 x 9 m, audio (text "Infinity on the Beach" by Maarja Kangro), 2019. Photo: Paul Kuimet
Photography studies at EKA focus on the teaching of contemporary art using photographic means of expression.
The photography curriculum includes both theoretical and practical subjects. Students master basic photographic techniques and visual literacy – the capability of analysing and making sense of a picture. The history of photography is umbilically tied to art, and thus our programme places significant emphasis on conceptual thinking and displaying of photographs in space as well as how it is related to other art forms – film, sculpture, installation, graphic art and painting.
Like in other creative specialities, our task is to reflect and analyse the global, societal, and personal processes in society and recreate an intellectual sphere with diverse, alternative and experimental formats.
We are the only programme in Estonia where one can study photography at the BA level. Within EKA, we are a centre of excellence in camera-based art with an analogue and digital darkroom, photography studio and equipment storage.
The bachelor's programme in photography provides a good basic education that can be applied in various professions related to photography and (visual) culture – our alumni work in art, education and archival fields, journalism, architecture, fashion, and advertising photographers. Our community is small and cohesive; relationships between students and teachers are collegial. Over our twenty years of activity, we have developed traditions – organizing exhibitions, study trips, and parties.
---
You can follow the Photography Department here:
Facebook: EKA Fotograafia
Instagram:  eka_fotograafia