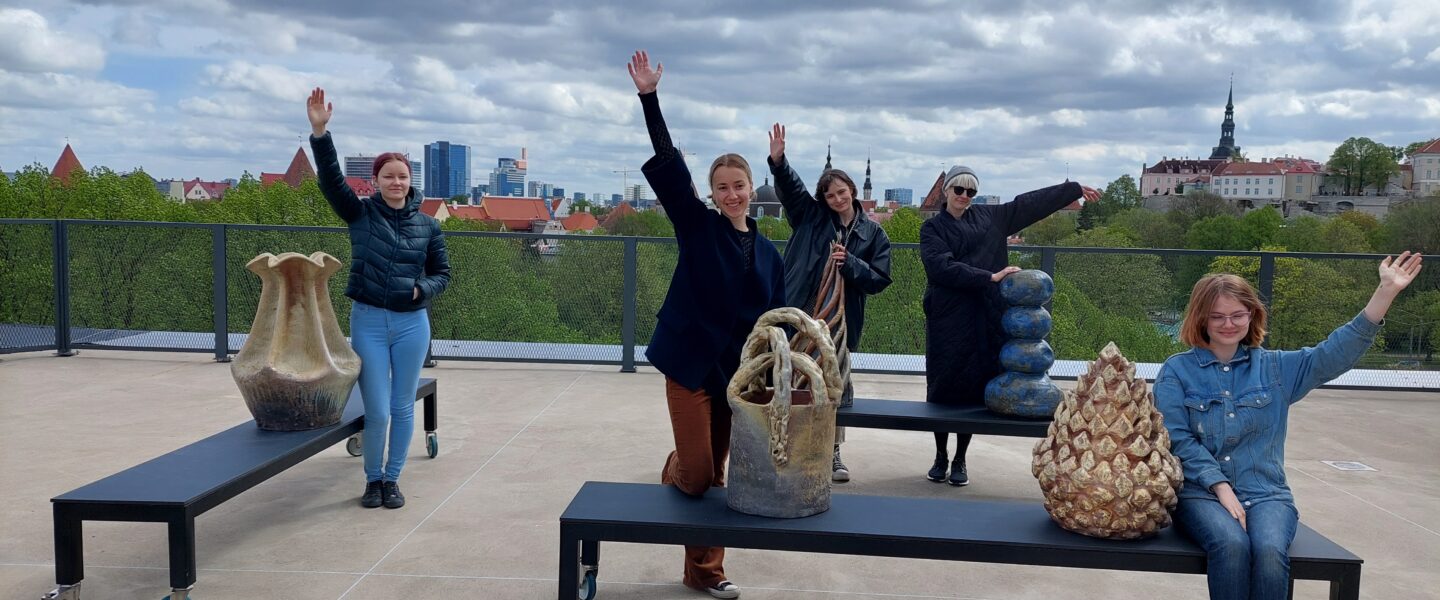 Location:
Viimsi Kunstikooli galerii, Viimsi Artium
Start Date:
20.09.2023
Start Time:
18:00
End Date:
19.10.2023
The ceramics department of EKA is celebrating its 100th anniversary this year. This exhibition is one of the events. The large-scale ceramic forms exhibited in Viimsi Artium have been completed as a first-year study project of the EKA Ceramics Department.
The works planned and built during March and April have been fired in the beginning of May in the anagama-type kiln located in Tohisoo manor park in Kohila. The special feature of the kiln is that it is heated with wood and the objects to be fired are in direct contact with the flame, one firing lasts on average 50 hours and the kiln cools down in 4-5 days.
Participating current and former students: Anna-Liisa Villmann, Merilyn Kasemets, Keily Kerem, Lilian Maasik, Elisabeth Tönne, Sanna Lova, Kristel Kärdi, Linda Viikant, Mari-Ann Maask, Maria Kim, Kätriin Reinart, Marta Vikentjeva, Gaida -Erica Pärn, Helen Griffiths, Ethel Ütsmüts.
Subject supervisor and exhibition organizer: Karin Kalman
The exhibition will remain open until October 19.