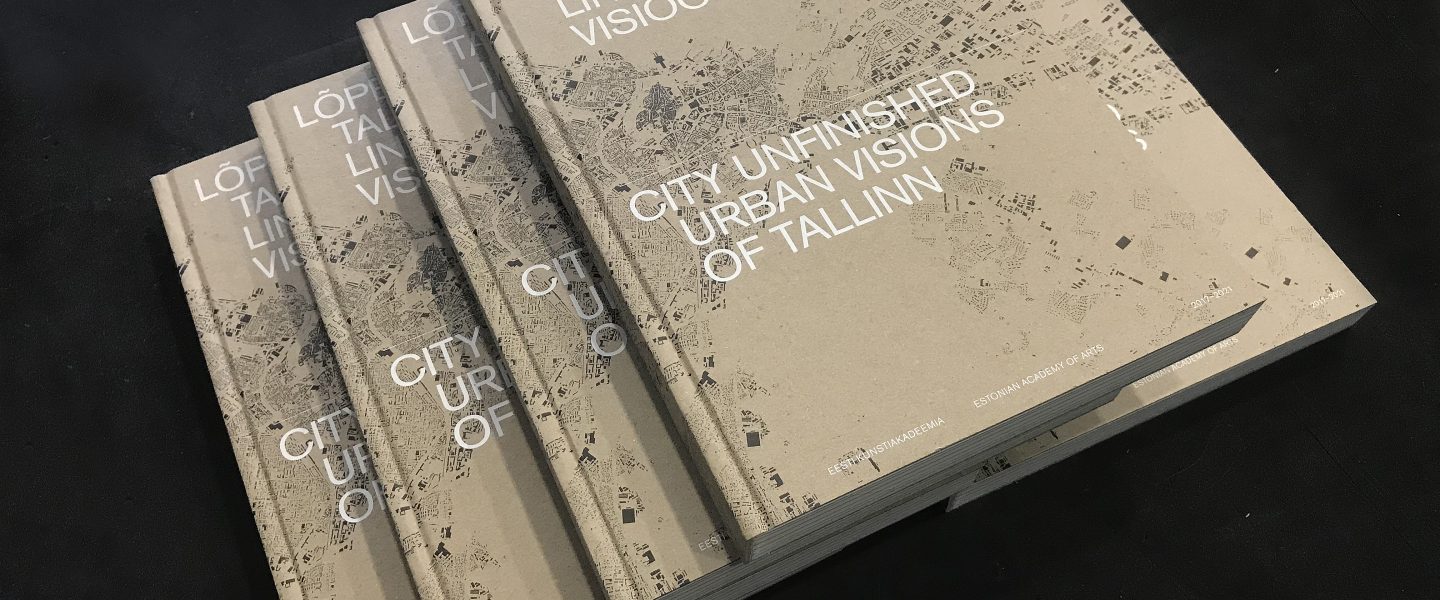 Location:
EKA aula
Start Date:
03.11.2021
Start Time:
15:00
End Date:
03.11.2021
On November 3 at 3 pm, the results of the three-year Unfinished City research project will be presented in the form of a thorough 400-page publication of articles, interviews, maps and projects, titled "Unfinished City. Tallinn's urban visions". The parties who have contributed to the completion of both the research project and the book, will gather for event at the lobby of EKA, where you will also see a selection of scaled models and an animation which were prepared for the Unfinished City exhibition at the Estonian Museum of Architecture this spring. Both the research project and the book were completed with the support of the real estate company Kapitel.
The publication summarizes the discussions held during the three-year research project and is intended for everyone interested in thinking about Tallinn's potential as a city of the future – what we expect from Tallinn in the future, what the city needs and what problems it has to overcome in order to be attractive both as a place to live and work.
25 authors from Estonia and elsewhere look at Tallinn's potential from the perspective of architects and urban planners, dissecting the city as a whole and paying attention to key places. Separate chapters deal with the spatial future of Lasnamäe and other similar residential areas of the Soviet era, the potential of the bastion belt area surrounding the Old Town, the green areas of Tallinn and the blue/water network. In more detail, it is examined in which background system of rules, permits and statistics urban planning in Tallinn takes place, in comparison with other cities in Europe with a similar profile and size – Vilnius, Helsinki, Zurich, Copenhagen, Prague and Riga. In addition, it is asked how we could plan a better Tallinn using all the numerical data that can be collected about the city today with the help of technology.