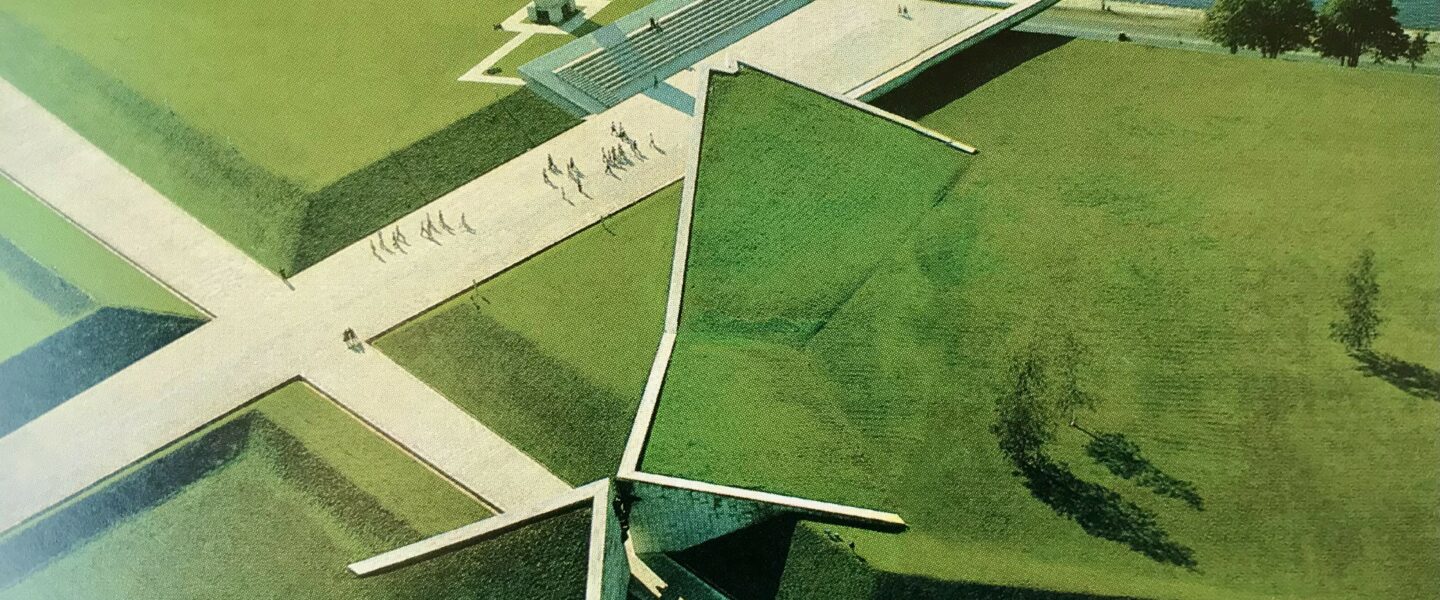 Maarjamäe Memorial in Tallinn (architects Mart Port, Allan Murdmaa; sculptors Lembit Tolli, Matti Varik et al., 1960–1975). Reproduction: Soviet Estonia (1980)
Start Date:
16.05.2023
Start Time:
14:00
End Date:
16.05.2023
Online roundtable
Since February 2022, many Russian Imperial and Soviet statues and symbols have been removed from public space, accompanied by heated discussions in the local (social) media. The nature of the actions varies, but in several countries political rather than expert decisions have been the guiding force, with an immediate effect on the actual monuments of art, architecture and other cultural artefacts.
The international audience, at the same time, even in the neighbouring regions, has access to very few of those local debates – each country in Eastern and Central Europe has been handling similar kinds of issues on their own. To analyse these developments in more depth, a comparative approach and a longer historical perspective is needed. The situation is changing quickly, and new monuments are lost almost daily. Rather than the monuments themselves, this round table, firstly, seeks to document the local-level discussions, in order to develop a more nuanced understanding of the current situation as well as its broader contexts. Secondly, we want to learn from each other by gathering successful examples of artistic and other transdisciplinary interventions to safeguard or reinterpret those monuments.
The speakers include Linda Kaljundi, Riin Alatalu and Kristina Jõekalda (all Estonian Academy of Arts), Sofia Dyak, Iryna Sklokina (both Center for Urban History of East Central Europe in Lviv) and Mykola Homanyuk (Kherson State University, Ukraine), Maija Rudovska (independent scholar/curator, Latvia), Oxana Gourinovitch (Belarus/RWTH Aachen University), Olga Juutistenaho (Finland/Technical University of Berlin), Stephanie Herold (Technical University of Berlin, Germany), Dragan Damjanović, Patricia Počanić and Sanja Delić (all University of Zagreb, Croatia), Nini Palavandishvili (independent scholar/curator, Georgia), Małgorzata Łukianow (University of Warsaw, Poland), Linara Dovydaitytė (Vytautas Magnus University, Lithuania) and Ivo Mijnssen (independent scholar/journalist, Austria).
The online roundtable can be followed via live video stream on the Facebook page of the Institute of Art History and Visual Culture, Estonian Academy of Arts on Tuesday, 16th May 2023, from 14.00 to ca. 19.00 (Tallinn time, EEST).
If you wish to get involved as a discussant and receive a Zoom link, please let us know here by 15th May.
More information: Kristina Jõekalda (kristina.joekalda@artun.ee), Linda Kaljundi (linda.kaljundi@artun.ee).