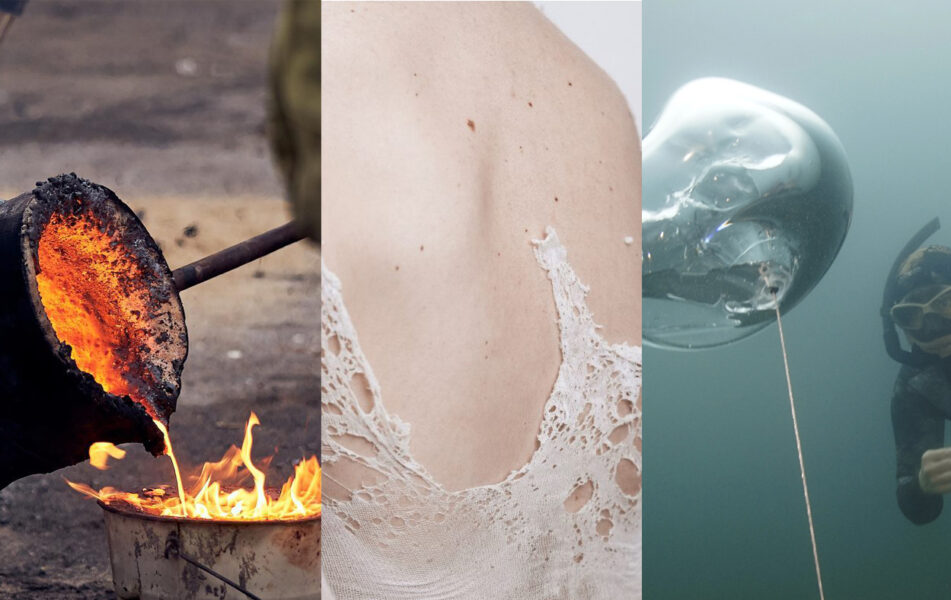 The Craft Studies (former Design and Crafts) curriculum expands on the discipline and understanding of contemporary crafts and advances professional development, critical expression, and artistic research into materials, processes, concepts and identities. Through studio work and craft theory, students take part in recrafting the cultural, social, economic and ecological narratives. This program is a hub for emerging craft makers and thinkers.
Main focus:
material- and process-based autonomous practices
artistic research and creative authorship
integrated traditional know-how and innovation
meaningful narratives in materials and process
The aim of the program is to investigate the shifting paradigm of the world around us while critically discussing, rethinking and reimagining the role of making practices. Craft Studies operates alongside the peripheries and advocates for non-hierarchical material engagements.
The MA in Craft Studies provides students with an educational framework for drafting individual material- and medium-based practices with a focus on studio and research. This interdisciplinary hands-on program fosters elemental curiosity, critical thinking, cultural phenomena and making. Rooted within craft research, students undertake material explorations, field trips and theoretical challenges, and advance their own specialization.
The curriculum collaborates with and leans on the competence and traditions of the Ceramics, Glass, Jewellery and Blacksmithing, Textile, Accessories, Fashion departments and specialised labs at EKA.
This craft-centred curriculum leads students to contextualization, reflecting on and through their own practice; and places value on knowledge sharing and experiences, merging traditional and contemporary high- and low-tech approaches, innovation and envisioning of future craft practices.
What skills will I acquire?
planning and carrying out artistic research;
analyzing cultural and social topics through studio work;
developing an autonomous practice;
positioning oneself as an author in the international field of craft, design or art.
Is there a specific theoretical framework?
In addition to the artistic research methodologies, students gain insight into contemporary craft theories, post-colonial contexts, heritage, identities, and environment. Some of the accompanying seminars touch upon concepts of material agency, object-oriented-ontology, phenomenology, semiotics, anthropology, migration and belonging, speculative fabulations, tactile knowledge, etc.
What profession could I develop during my studies?
Designer / artist
Artistic researcher
Creative entrepreneur
Educator
Critic / curator
Who should apply?
– a curious, self-motivated individual aiming to establish a professional artistic practice, to become a critical craft maker and thinker;
– ready to take on a high level of independent and disciplined study;
– wishes to develop tools for generating and implementing creative ideas, experimenting, and exploring innovative research into materials, processes, and concepts;
– and to engage in field trips and unconventional settings for gathering and investigating materials; 
– has previous experience and is skilled in one of the craft specialities (not excl. to accessories, blacksmithing, ceramics, fashion, glass, jewellery, textiles); or can demonstrate other relevant qualifications;
– interested in decolonizing, rethinking and reimagining the discourse; 
– willing to obtain and communicate critical reflection and contextualization of their artistic/craft research and practice;
– or be interested in further studies and/or academic careers.