Välk is an autonomous charging assistant that charges electric vehicles wherever they are parked, making them responsive instead of sleeping when not in use. Although discreet and simple, Välk powerfully and efficiently completes the task it was designed to do: transferring power to cars. It delivers around a 100km charge range in 25 to 30 minutes.
Välk can be called remotely through a mobile app. It also allows users to choose range, duration, maximum cost and energy. As soon as a Välk is booked, it searches for the car's number plate and plugs in the arm by aligning itself to kick start the process. When the charging is done, Välk automatically departs.
Supervisors: Martin Pärn, Ruth-Helene Melioranski
Alexela Group is a holding company that operates in three areas of business – energy, property and the metal industry.
Alexela Group today´s total turnover amount is over 200 million Euro. The group employs more than 1000 people most of whom work outside of Tallinn in Ida-Viru County: in Kiviõli 600 and Sillamäe 135 employees, in Paldiski, Harju County, we are one of the biggest employers with 130 employees.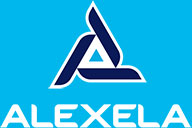 Project Author:
ARNAV KHAN, ARNO PEEVER, SOFÍA VEGA ANZA