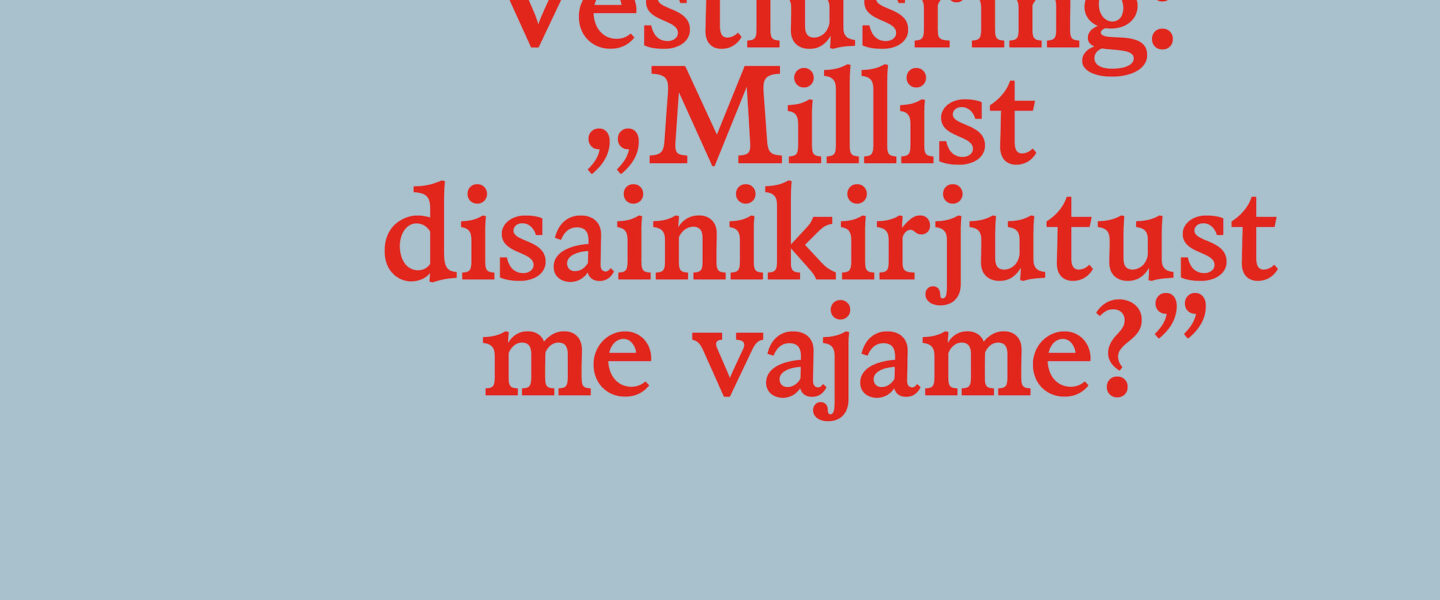 Discussion: "What kind of design writing do we need?"
Location:
ruum A206
Start Date:
31.05.2022
Start Time:
18:00
End Date:
31.05.2022
Sandra Nuut, Urmas Lüüs, Karin Vicente and Jüri Kermik talk about writing about design.
The conversation will be moderated by Taavi Hallimäe.
The discussion will be held in Estonian.
What approaches to design do we need, what do the designer need?
Who is the reader we should keep in mind when writing about design?
What kind of design should we write about at all?
What can be done with design writing, but what the design itself is not always capable of?
Do we need descriptive, evaluative, experiential, or interpretive design criticism?
The event will also introduce the new journal of the Faculty of Design of EKA, Leida the first issue of which will be published in the autumn.