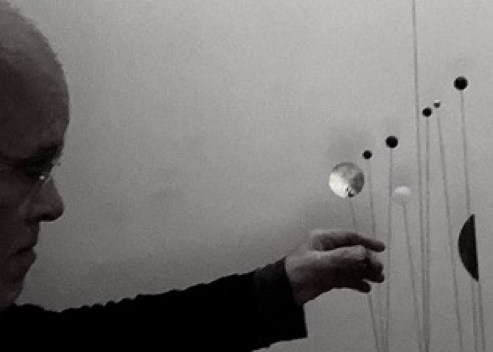 Location:
EKA aula A-101
Start Date:
28.09.2023
Start Time:
18:00
End Date:
28.09.2023
In autumn 2023, the open architectural lectures will take place under the title Mobile Masters. The theme brings architects and theorists to Tallinn, who analyse architecture's flexibility and the mobile practices of architects, spatial designers and artists.
Gregor Taul, the curator of the autumn lectures, introduces the program with the following words: "Architecture stands at a significant crossroads. Ten-year-old buildings are demolished and taken to the landfill. The lifespan of an interior design project is five years at best, if that. These bleak facts do not inspire confidence in a discipline that requires so many resources in light of such a short time perspective. What does 'better not do anything' mean for spatial design? What might 'mobile architecture' refer to or who is a 'mobile designer'? How can moving people or things be a positive spatial practice?"
On September 28, Keith Murray will be on the EKA main hall stage in Tallinn with the lecture "MOBILITY: Abstract/Actual/Affect"
Keith Murray is a Zimbabwean born architect, designer, sculptor and jewelry artist who has lived in the UK since 1988. Murray trained as an architect in Cape Town, South Africa and has worked as an architect and lecturer in South Africa, Zambia, Uganda, London and Brighton. About ten years ago, Murray retired to Suffolk on the east coast of the British Isles, where he built an eco-house for himself and his partner and has focused on making sculptures and jewelry from natural and found materials.
Keith Murray introduces his lecture in the following words:
The talk draws on personal experience/interests/thoughts of the last 50 years. Divided into three topics mainly to give some structure, but these will overlap and interweave, as they do in real life. 
ABSTRACT – From the Industrial revolution to the Technological revolution, in the last 150 years everything has got faster and faster. This acceleration has affected all aspects of our lives. Including Art, especially Sculpture (Calder is an obvious topic, but Caro and Smith are also looked at), literature, poetry. 
ACTUAL – Mobility in Architecture discussed using a few selected examples. Things now made, materials and techniques used, changing demands, some for good, some for bad. Just how bad is becoming more and more obvious, so responsible awareness and action is essential. 
AFFECT – Immigration and emigration, the spread of knowledge but also the awareness of things lost, left behind but impossible to forget. 
The open lectures are intended for students and professionals of all disciplines, not just the field of architecture. All lectures take place in the large auditorium of EKA, are in English, free of charge and open to all interested parties. Be there!
Within the framework of a series of open lectures, the Department of Architecture and Urban Design of EKA brings to the audience in Tallinn every academic year about a dozen unique practitioners and valued theoreticians of the field. You can watch lectures from previous years on YouTube.
Autumn lectures
– September 28  at 6 pm Keith Murray (https://www.instagram.com/keithmurray5199/)
– October 26 at 6 pm Alexander Roemer (https://constructlab.net/)
– November 23 at 6 pm Laurens Bekemans (https://bc-as.org/)
– December 7  at 6 pm Katarina Bonnevier (https://mycket.org/)
The lecture series is supported by the Cultural Endowment of Estonia.
Curator: Gregor Taul