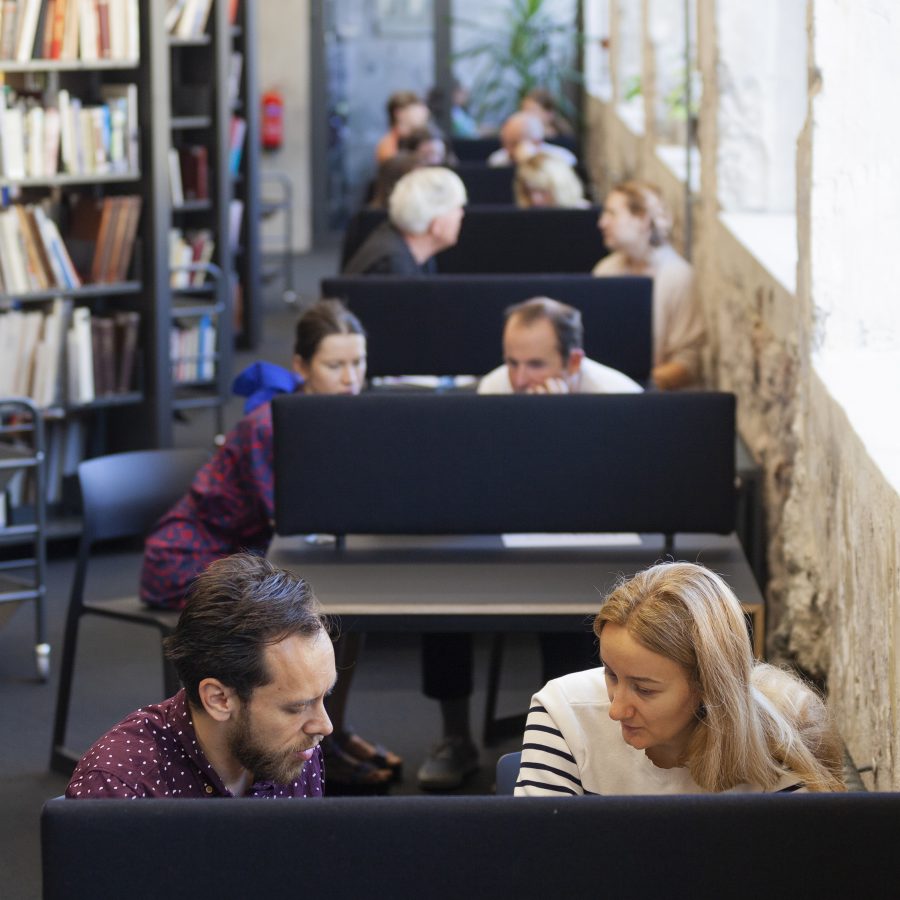 Foto: Portfolio Café 2019, Hans Jakob Väär.
Location:
Online event
Start Date:
19.08.2020
End Date:
21.08.2020
Portfolio Café is structured around one-on-one meetings that take place between local and international Fine Arts and Design professionals and graduate students of the Estonian Academy of Arts. Each meeting takes place about 50 minutes. During Portfolio Café sessions students introduce themselves and their work, and expert answer questions, provide recommendations, share contacts, etc. After the first scheduled conversation student moves on to the next selected expert they have signed up for.
All Portfolio Café meetings are in English.
Portfolio Café is a collaborative project between the Faculty of Fine Arts and Faculty of Design.
Registration:
Portfolio Café invites all graduates from BA and MA levels to participate. Also, for the first time there are places available for EKA alumni and graduates from other Estonian higher education institutions.
To participate in the contest, please register here.
Registration is possible until 10.08.2020.