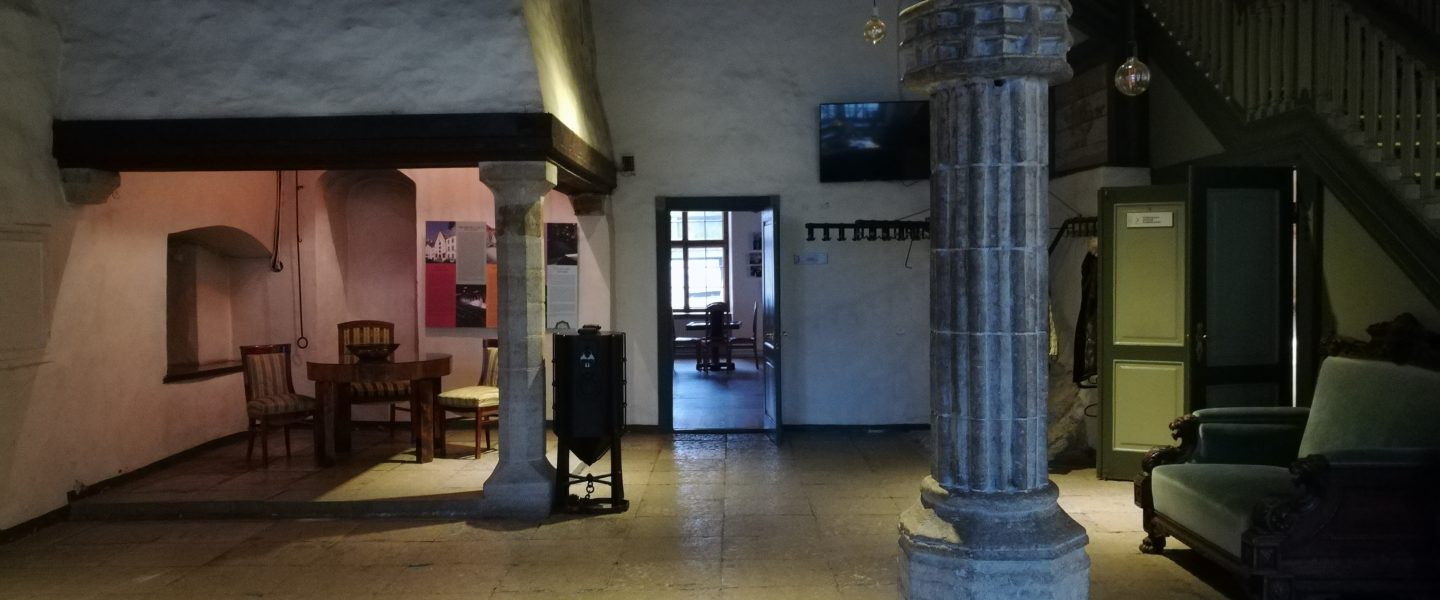 Katariina Guild. Photo by Triin Talk
Location:
Kohtu tn 8, Toompea
Start Date:
29.09.2021
Start Time:
15:00
End Date:
29.09.2021
On September 29, at 3 pm, a presentation of the EKA study "Historical Interiors and Tourism" will take place in the Office of the Chancellor of Justice.
Tallinn's Old Town is both a living environment and the most important attraction in Estonia. For the third year in a row, the Estonian Academy of Arts is conducting a study on how to promote the Old Town so that both locals and tourists would be satisfied and at the same time the heritage environment would be well preserved. A recent interim report of the study focuses on interiors.
We will discuss whether and which buildings with historical interiors could be opened to visitors to Tallinn in addition to the usual churches and museums, how it could be useful for entrepreneurs and residents, and how to organize it.
To ensure that the room is sparsely filled, please register no later than 28.09 HERE
Please do not come to the presentation when sick, follow the current regulations and be prepared to prove vaccination or covid negativity.
The research report has been completed within the project "Sustainable Management and Exhibition of Tallinn Old Town" and is available HERE