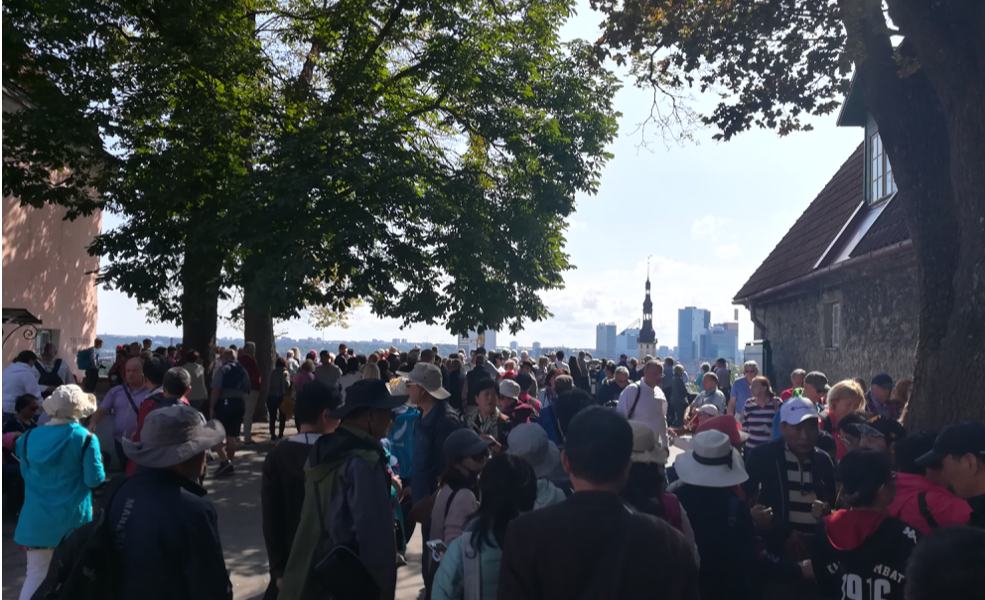 The aim of the research is to analyse the impact of increasing tourism on cultural heritage and to find solutions to promote Tallinn Old Town as a UNESCO World Heritage Site, while preserving its dignity and values. The main goal of the project is to find the solutions to improve tourist logistics, develop new products and services, better connect the port and Old Town, and introduce Tallinn as a sustainable tourist destination.
The project will result in:
1. Recommendations for alternative tourism routes inside and outside the Old Town;
2. Recommendations for urban spatial interventions primarily in the space between the Old Port and the Old Town and with minimal extent in the Old Town;
3. Heritage policy recommendations for better management and display of the Old Town;
4. A palette of ideas to harness different modern technological options to better manage and display heritage.
Principal investigator: Riin Alatalu
Senior research staff: Triin Talk
Project period: 2019 – 2022
Financing institution: Port of Tallinn
Publications:
The "Venice Syndrome" in Tallinn Old Town. Journal of Cultural Heritage Management and Sustainable Development. Accepted on 28. Apr 2023. Published online on 26. May 2023. DOI: 10.1108/JCHMSD-03-2022-0046
Reports:
Final report of the research project
Project report No 1 (12.04.2020)
Project report No 2 (16.08.2020)
Project report No 3 (30.03.2021)
Project report No 4 (09.09.2021)
Project report No 5 (15.03.2022)
Paadam, K., Ojamäe, L.: Mapping the Expectations of Old Town Residents and Property Owners: Heritage, Living Environment, Tourism (TalTech, 2021).
See in the Estonian Research Information System