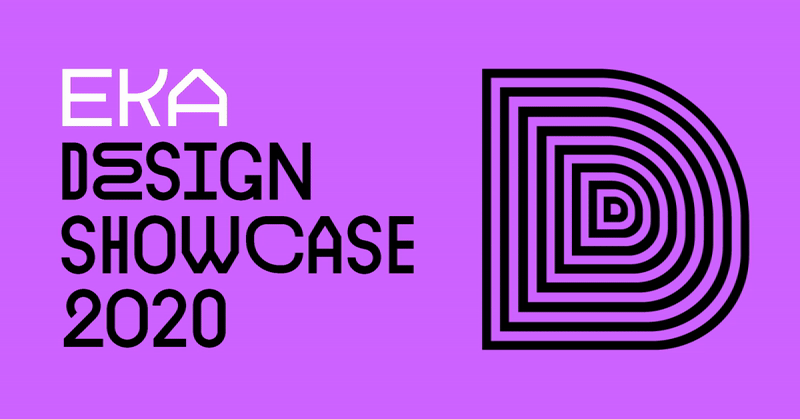 Location:
EKA suur saal A101
Start Date:
14.01.2020
Start Time:
15:00
End Date:
14.01.2020
On 14th January 2020 at 15:00 you are welcome to the Estonian Academy of Arts' assembly hall to join EKA Design Showcase – a public presentation of the freshest design projects made in collaboration with various enterprises.
Registrer here: forms.gle/f57Np17xGetoVTAP6
Event on Facebook: facebook.com/events/2613872371981428/
Concepts, prototypes and final results for innovative products and services will be presented, featuring new developments in the field of design. All enterprises, EKA's present and future cooperation partners, and enthusiasts of innovative design are kindly invited to attend the event! The presentations will be given in English and the event will be in English.
Timeline:
15.00 Opening remarks by Kristjan Mändmaa (Dean of EKA Design) and Martin Pärn (Professor of Design at TalTech, Design & Technology Futures Head of Curriculum).
15.10 Linnar Viik – "Innovation – verb, not noun"
15.30 – 16.30 First block of presentations
– Smart Clothing for Moon Habitat. Swiss Space Center, Igluna 2020, D&TF
– Modular Clothing System for Lunar Habitat. Swiss Space Center, Igluna 2020, D&TF
– Mindful Listening in Spotify. Spotify + IxD
– TalTech Library: Advisory. TalTech Library + D&TF
– Re-thinking TalTech library. TalTech Library + D&TF
– Terve ruum /Healthy room. PERH + Product design
– Banners for Reidi tee promenade. Port of Tallinn + Graphic design
– Tallinn Pattern Buildings. Faculty of Architecture
16.30 – 16.50 Coffee break
16.50 – 18.15 Second block of presentations and closing remarks
_ Vessels for Transition, Exploring Circular Economy for Bolt. Bolt + IxD
– Aruna Clothing (India) + Fashion design
– Tvilum + D&TF
– More than a piece of furniture. Tvilum + D&TF
– Ruum. Tvilum + D&TF
– NOOK. Tvilum + D&TF
– "Nest of Emotions". Porkuni school + glass/textile design
– Viimsi bus stops and gates. Viimsi county + Product design
The event will be funded by European Union Regional Fund.