Annika Kiidron
"Give Me My Fairytale"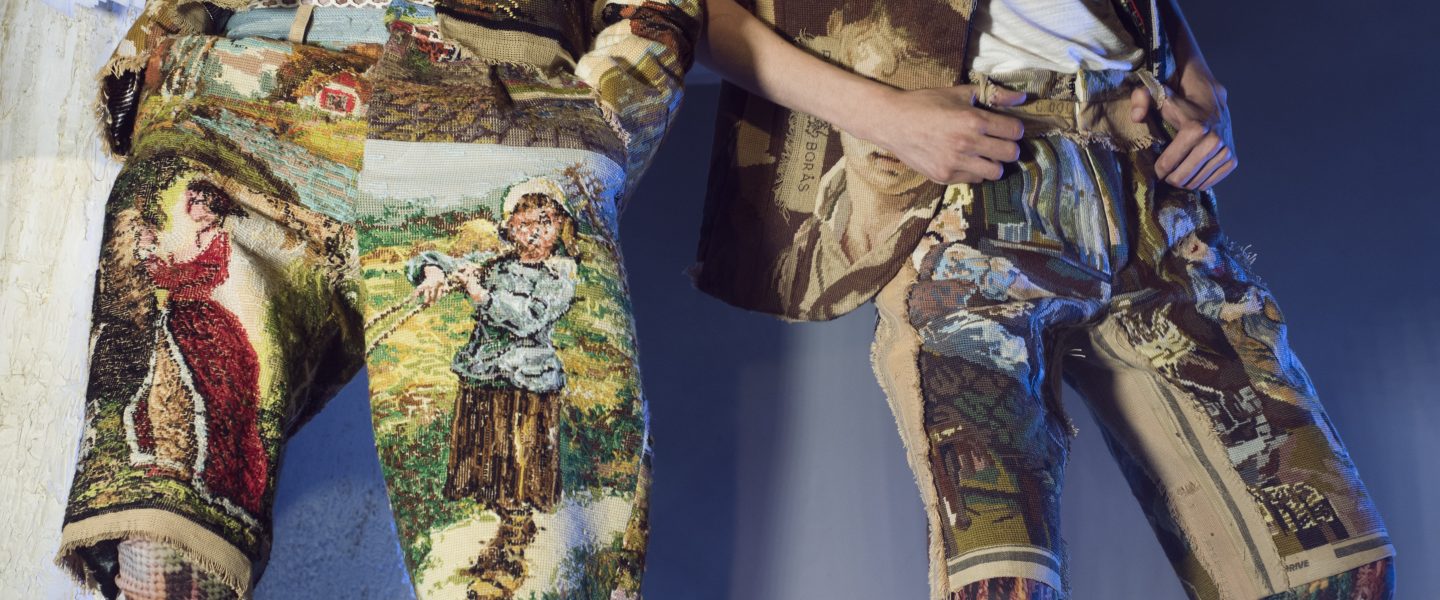 The "Give Me My Fairytale" collection is an ode to handicrafts and a rescue operation – to give life to worn-out textiles that many consider kitsch, so the collection has been full of colorful dreams and forgotten fairytales. We have learned to give new life to things and materials, but is it possible to create shattered new fairytales?
Photographer: Marin Sild
Models: Ivor Mikker, Karl Robert Ruul (System Agency)
MUAH: Maarja Linsi
Lighting assistant: Jaanus Pähn
Assistants: Iris Krantsiveer, Siret Ott
Producer: Kerli Jõgi
Location: Estonian National Museum; exhibition: "Once Upon a Time"