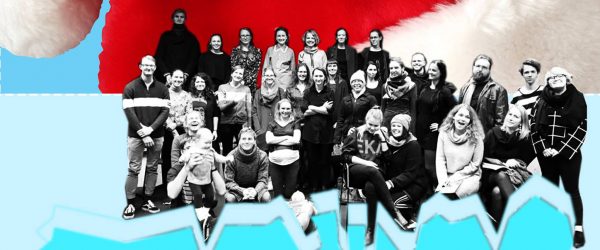 EKA CHAMBER CHOIR WELCOMES NEW SINGERS!
EVERYONE WHO PARTICIPATES ACTIVELY IS AWARDED 2 EAP!
COME AND SING!
Estonian Academy of Arts (EKA) chamber choir – a wild and colourful bunch! Equipped with an open mind, we are ready for adventures and new exiting challenges. Our repertoire is varied and includes music from different countries, styles, and ages. Next to written music, the choir has also performed contemporary improvisation. Our traditions include: taking part in the Estonian Song Festival and Gaudeamus Festival, memorable choir camps and trips, concerts with the Art Academies of Riga and Vilnius, a winter concert-tour in churches, a spring concert, celebrating the international music day, and singing at EKA events and ceremonies.
EKA chamber choir was created by Külli Laats as a successor for the Estonian National Art Institute (ERKI) chamber choir which was conducted by Peep Sarapik – the author of the popular song-festival traditional "Ta lendab mesipuu poole".
Rehearsals are on Monday and Thursday 7PM-9PM at Estonia pst 7, room 426.
Contacts:
Kristel Marand: +372 53 827 641 kristelmarand@gmail.com
Annely Leinberg: +372 50 56 286 annely.leinberg@gmail.com
Facebook: EKA Kammerkoor