Timber Architecture Research Center PAKK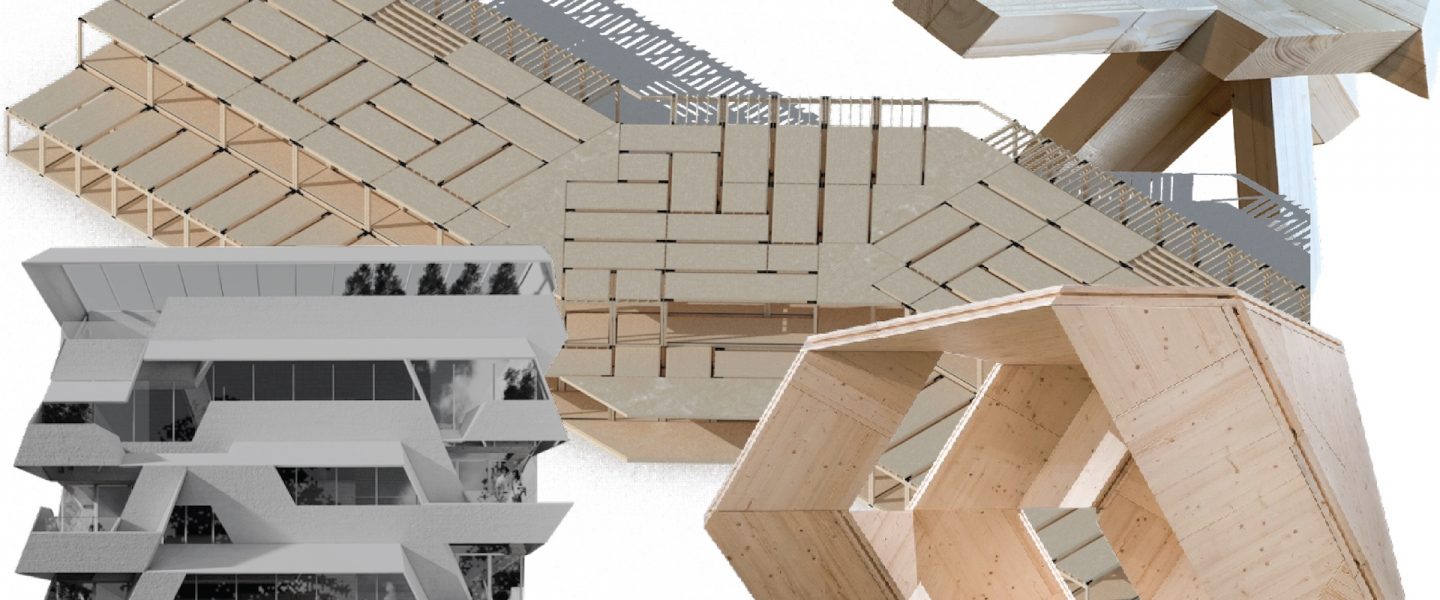 Timber Architecture Research Center PAKK is a separate research center of the Faculty of Architecture of EKA, combining research and teaching with new design methods, living environment and product development, bringing together students, specialists, researchers and clients from both the public and private sector.
Read more from our website.
The research directions of PAKK are divided into three sub-topics: the green revolution in construction, the digital revolution in industry and new methods for designing wooden factory buildings. PAKK researches and develops mass-adaptation in the context of construction and urban planning, developing more flexible mass-produced systems at the element and module level. The modular approach to construction provides the basis for circular construction practices and the design of low-impact buildings. The output of the research directions are methods and tools that allow the architect to take into account the technical conditions of production and construction at the very beginning of the creative process.
At present, the Research Center has two RESEARCH GROUPS:
The work of the Algorithmic Wooden Architecture Research Group is focused on the innovation of experimental wood construction, which primarily seeks opportunities for qualitative leaps through innovative architectural solutions. The so-called engineered wood is central here, ie different glulam products and integrated design, where design, analysis and optimisation in the algorithmic model take place simultaneously. Leaders of the research group: Sille Pihlak and Siim Tuksam
The Pattern Buildings Research Team is developing a modular and factory-produced system that can be used to create wooden buildings adapted to the surrounding environment and the needs of the building's users. Head of the research group: Renee Puusepp
PAKK is happy to provide the following SERVICES:
HüppePAKK is an intensive creative research idea collection, where through design sprints and research we involve the Faculty of Architecture from students to researchers, to offer a new innovative solution for the company (hacking and mini-competitions, design sprints, design research in studio format)
LävePAKK is a creative research analysis of an idea project, where through design solutions and feasibility studies we enable the company to gain an understanding of the project's capabilities and capabilities (preliminary study for organising architectural competitions, preparation of spatial development plans, design guidelines, etc.)
TüvePAKK is a systematic creative study to create a new direction of development, where through experimental developments and involving expertise we help the sector to overcome root problems and limiting obstacles to development (Mustermaja, sLender).
Contact us!
Anna Tommingas
PAKK Project Manager
anna.tommingas@artun.ee