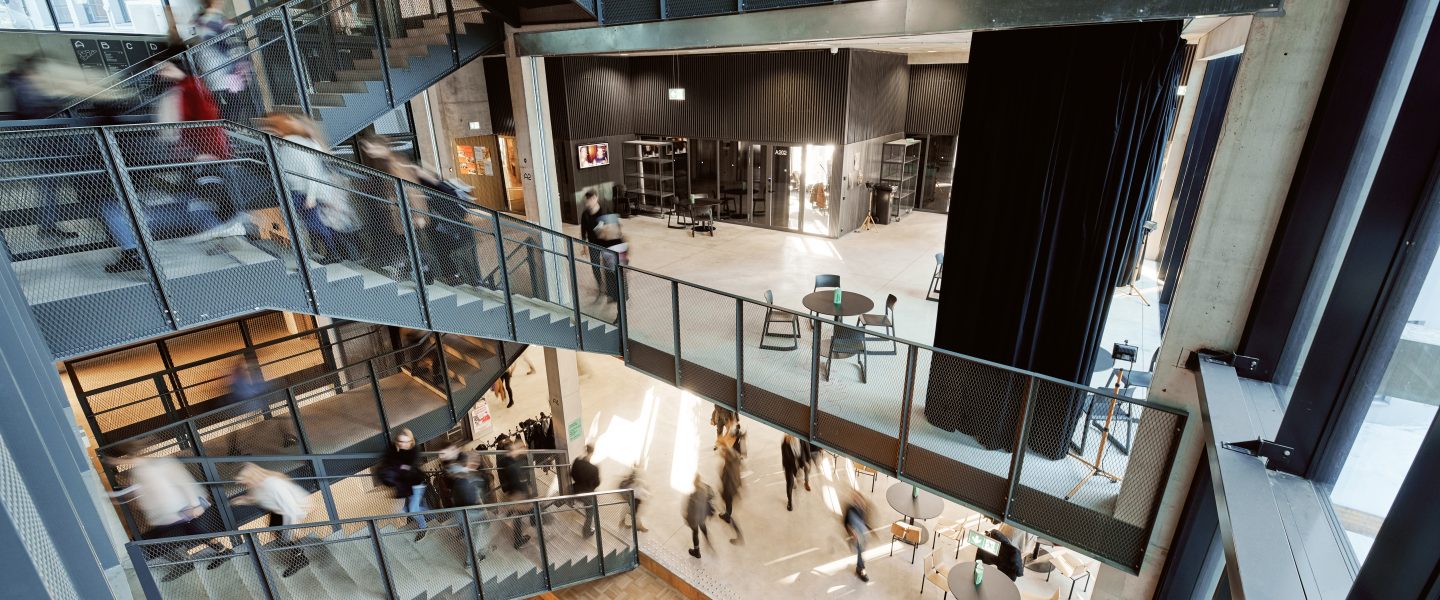 Photo Tõnu Tunnel
The Department of Architecture and Urban Planning is located in the new building of the Estonian Academy of Arts in Kalamaja, Tallinn, together with all the other EKA Faculties and workshops. The former historic Rauaniidi factory, originally designed by Eugen Habermann, was reconstructed by EKAs alumni and lecturers, architects Joel Kopli, Koit Ojaliiv, Juhan Rohtla and Eik Hermann from architecture company Kuu Architects.
The new building has spacious studios and a big variety of workshops (a woodwork and modelling workshop, 3D and VR Labs, photography, restoration workshops etc) at students disposal.
The department's strategy in terms of information technology is to provide the students with the latest design software, which, in turn, requires that the students have laptops with the sufficient capacity to use them. In addition, the academy provides the means for 3D printing, laser cutting, simpler modelling work and printing in A3 format. Based on prior agreement, it is possible to use the woodwork workshop as well as the other workshops in the Faculties of Design, Fine Arts and Art and Culture.