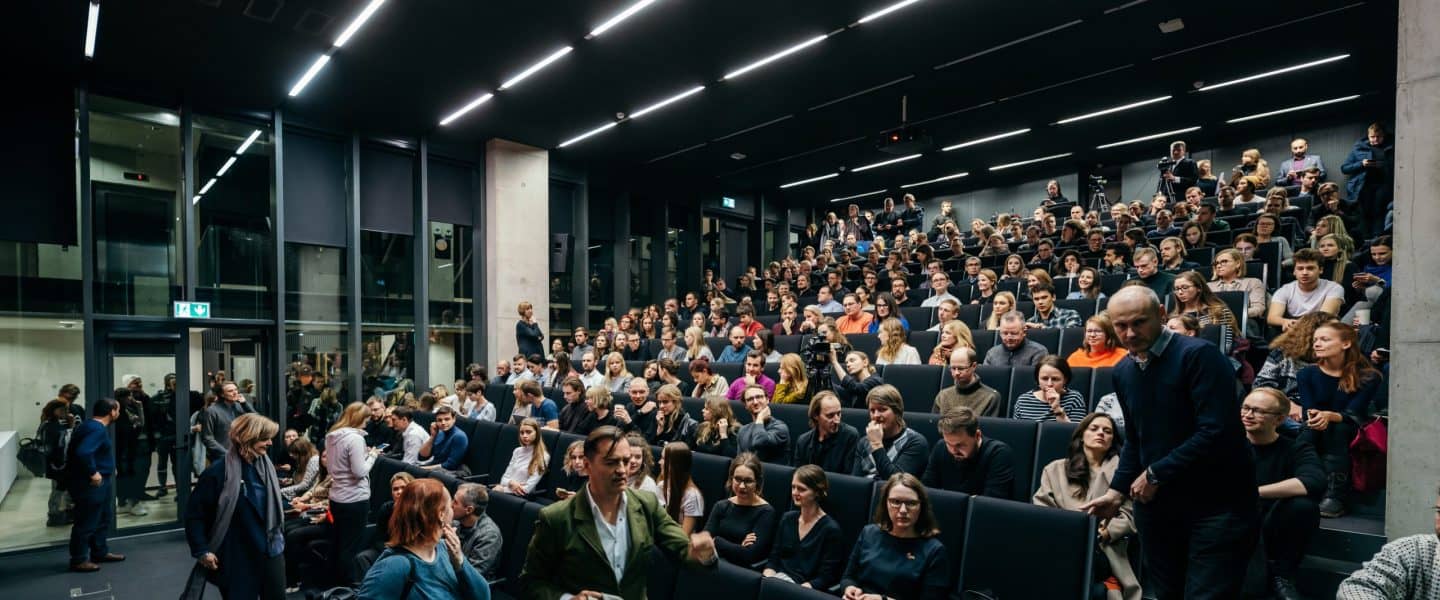 Open Lecture by Patrick Schumacher. Photo: Tõnu Tunnel, 2018
In this lecture series held in Tallinn, the Faculty of Architecture invites world-renowned architects, theoreticians, critics and urbanists to introduce fresh perspectives in architecture, design, urban planning, and critical thought.
The lectures are aimed at both architecture students and professionals related to the area as well as a broader audience of people interested in spatial culture.
The lectures are in English and free of charge.
Website for the lecture series: www.avatudloengud.ee
The curator of the 2023. spring lecture series is prof Andres Ojari.
The lecture series is organized by the Estonian Academy of Arts Faculty of Architecture.