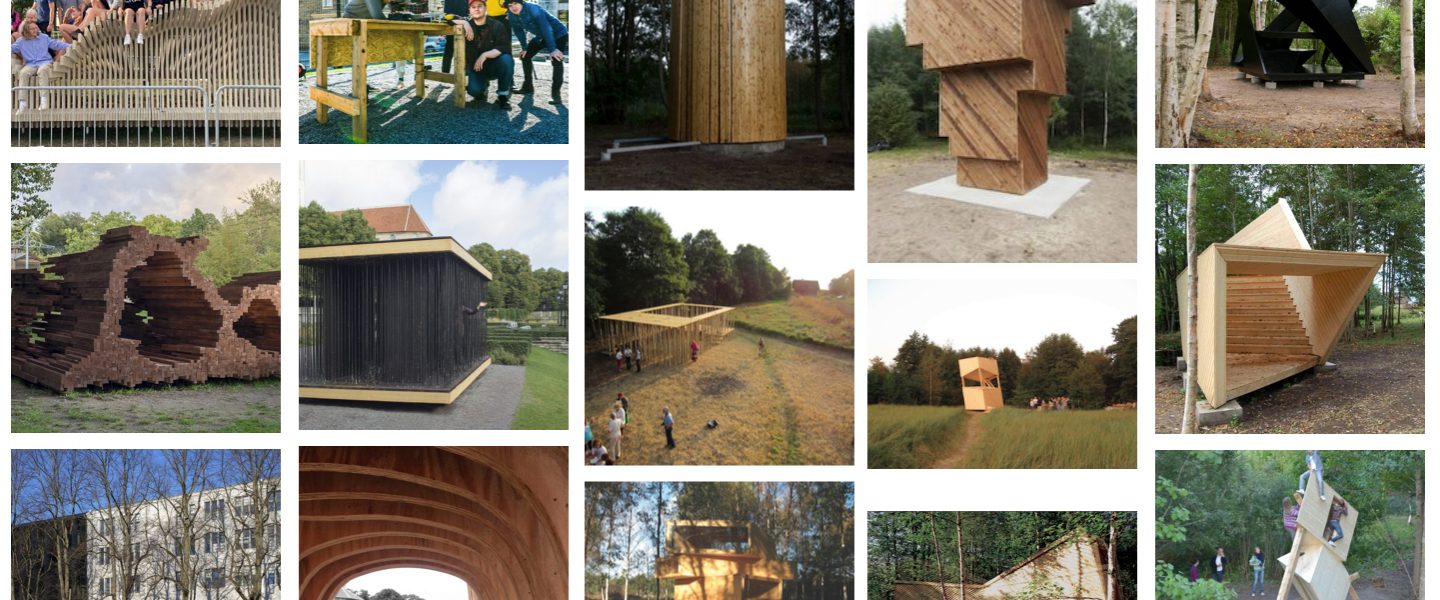 Shelters 2006 - 2019
SHELTERS are projects made during the first year of architecture studies – experiments with space, form and material on the scale of the human body.
Since 2006, first-year architecture students have spent a week or two every summer on a construction site to experience what, in addition to creativity and innovative ideas, comes with the profession of an architect.
With the time given for construction, the course must prepare the construction site, design, build, solve problems and contradictions. For the future architects, this is the first major practical work where they will be exposed to both the development of their project and the actual construction process.
The experience gained from building a shelter is important both in acquiring architectural education as well as becoming an architect and professional. The shelter project intertwines theoretical research and construction practice. In terms of research, each student plans an individual shelter for themselves during the semester, which is supervised by prof. Andres Alver and architects from the architectural firm Must. Architect Jaan Tiidemann supervises the construction of the selected plan.
Most of the shelters have either been built immediately or later moved to Pedaspea on the former pasture of Krasmukse farm. It has become a peculiar shelter park, which is open to the public and has become a kind of wood laboratory. Shelters offer the joy of discovery to adventurers of all ages, as the shelters can be climbed, walked over and crawled in.
The material used is mainly wood, which is flexible as a material and intuitive in terms of properties. In this respect, the Faculty of Architecture of the Estonian Academy of Arts has good cooperation with the Estonian Forest and Wood Industries Association. Over the years, the construction of shelters has been supported by the Cultural Endowment of Estonia. Other major sponsors are the Environmental Investment Center Foundation and Puuinfo.